Climate – Weather In United Kingdom | London Lowest Temperature
If you come from a country other than the United Kingdom, you would be interested in the climate and weather in London when you plan to travel or study abroad or work here. So, in order to be able to adapt quickly to the environment and climate here, you need to pay attention to the following: the difference in temperature between your local area and London; Seasonal climate change and and monitor the weather daily in London to be able to adapt to new environments easily.
London lies in the temperate oceanic climate, much like the British Isles, the city rarely witnesses temperatures too high or too low. 
Climate in London by seasons of the year:
Spring (from March to May)
Spring and autumn are mixed seasons and pleasant. In the spring, the weather in London is cool during the day and cold in the afternoon. The lowest temperature recorded was -21.1°C (-6 ° F) in January 1795.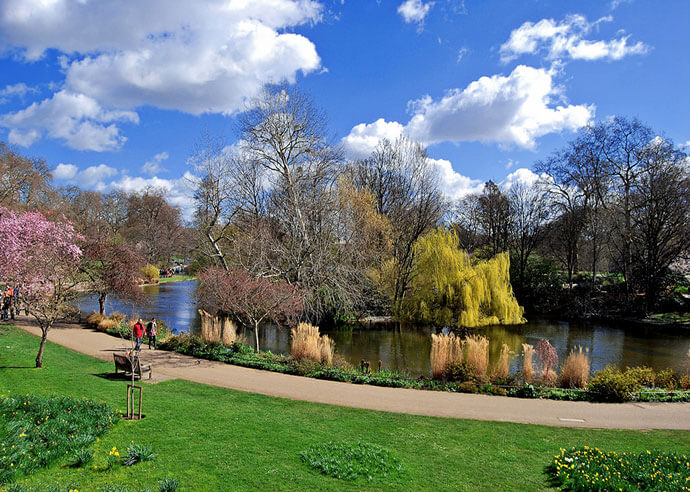 Summer (from June to August)
Summer in London has warm weather with high July temperatures of 22.8°C (73°F) and low of 14°C (57.2°F). Temperatures can exceed 25°C (77°F) for several days, but for most years temperatures are just above 30 ° C (86°F) for several days. The highest temperature ever recorded in the city was 38°C (100°F) in 2003.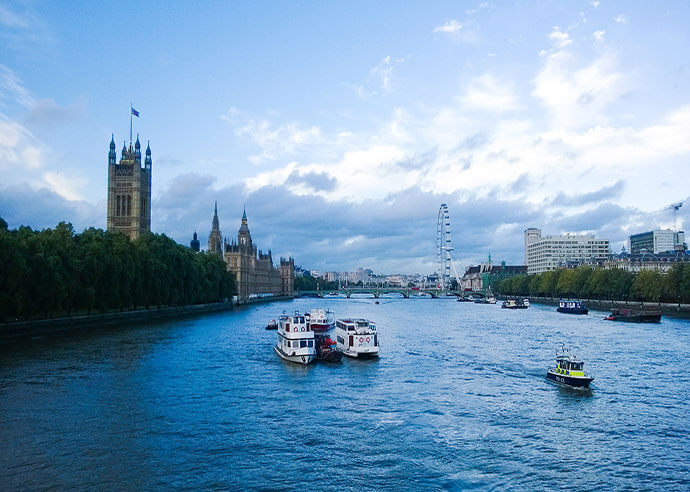 Autumn (from September to November)
Fall weather is often cool and unstable due to the convection between the cool air from the north pole and the current of warm air from the tropics. London is a relatively dry city, despite its reputation as being a rainy city, London receives less  precipitation in a year than compared to other cities of Europe.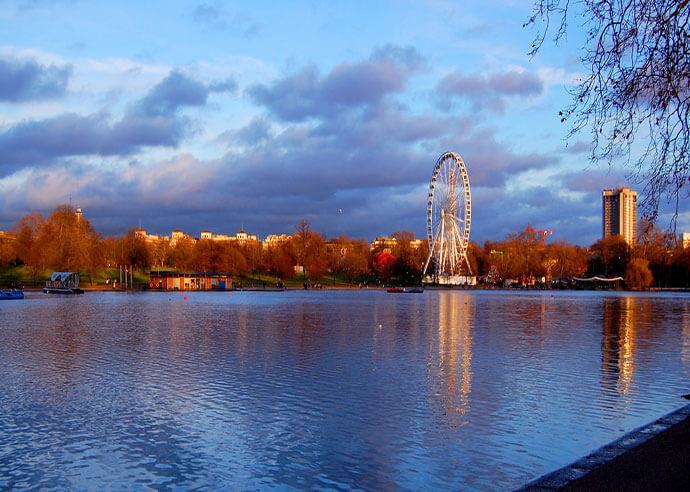 Winter (from December to February)
Winter in London is cold but rarely drops below freezing temperatures of around 5°C (41°F) - 8°C (46°F). London is rarely snow-free, mainly because temperatures in the surrounding areas make London warmer by about 5°C (9°F). However, snowfalls often occur several times a year.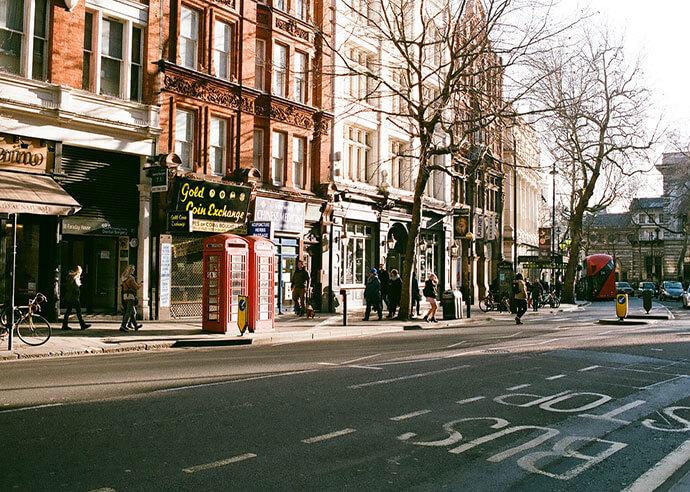 The weather in London is quite erratic not to follow a rule. Therefore, visitors and students coming to London, update the London weather daily to be able to adapt to the changing weather conditions here, to enjoy life, study, work and play fully when coming to this beautiful city.
The most beautiful time to visit London is summer, or more generally from mid-May to mid-September, during this time, the climate in London is cool, good for outdoor activities, although it's better to bring an umbrella, and a sweatshirt or sweater for the evening or for cool days. In summer you can hope to find a period of good weather, with warm days, in which the maximum temperature is above 25°C (77°F), or can even approach 30 °C (86 °F), and in which you can remove the outer layers of clothing, stroll in the numerous parks of the city and even sunbathe.