Check Weather: Why and How?
It's easy to check weather - That's true.
These days, with a lot of apps increasingly designed to give people an insight into the current weather and weather forecasts. Weather forecasts are not always accurate but can offer tremendous advantages. Guess what?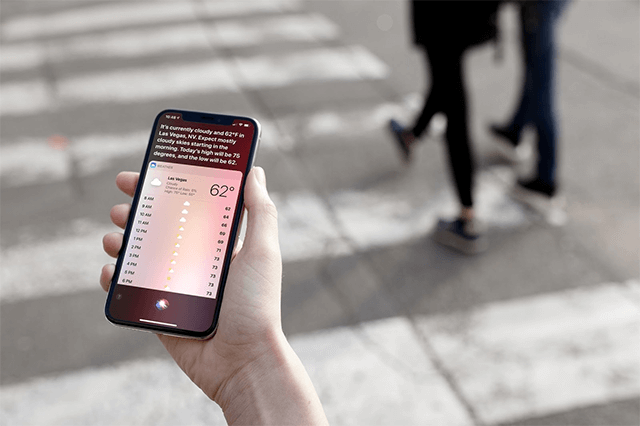 Check Weather: Why and How?
Why do we need to do weather checks?
There are many reasons why it is important to do weather checks. Not only does this information help people make wise decisions about their day and their future activities but also get prepared for the possible impacts of severe weather.
Weather checks are crucial as they help you:
1. Know outside weather dangers (i.e. heat index, wind chill, severe weather) and make an uncertain future a little more certain.
2. Prepare for outfits and food on extreme weather days to stay healthy.
3. Know what sort of weather can be expected and if they need to take extra gear when outside (i.e. umbrella, raincoat, sunscreen).
4. Plan for power production, crop irrigation, and protection. So remember to check weather regularly for abundant crops.
5. Get well prepared for severe weather and other weather hazards that are supposed to happen (hurricanes, ice storms, lightning).
6. Plan outdoor activities (i.e. to go camping, climbing, etc.).
7. Plan for transportation hazards that can be affected by the weather (i.e. As fog or snow, can affect driving for example).
8. Plan the day if you have health-related issues.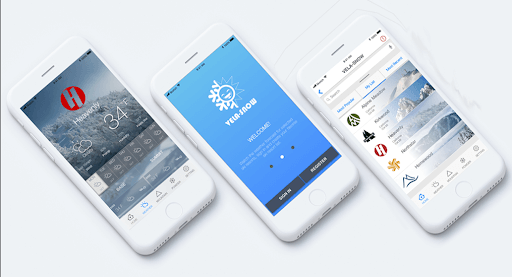 It's beneficial to check weather online
Check weather online with goweatherforecast.com
Goweatherforecast.com is a reliable website that helps people check weather conditions in real-time at any location in the world. With a simple and intuitive interface, the site makes it easy for you to get the necessary data. 
Here is how to check weather online:
Step 1: Open your favorite browser and access the website goweatherforecast.com.
Step 2: Enter the location you want to check (For example: NewYork) and click on the "Search" icon
The site immediately displays detailed information on the temperature, wind speed, chance of rain, humidity, and other important weather metrics. Using this site, you can also get hourly weather forecasts, the weather forecast of the next 5 days with high accuracy.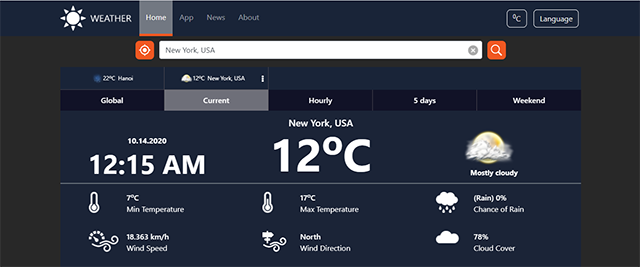 Best sites to check weather
The best apps to check weather 
For those who love to see the weather, they can download Android weather apps or iPhone weather apps without any charge.
Here's the list of best apps for weather checking:
#1. AccuWeather: Weather Tracker & Live Forecast Maps
This is a form of application for live weather forecasting and storm warning with complete reliability and very high accuracy.
Whatever the weather, users can be one step ahead with the AccuWeather weather radar. The app is able to not only check weather but also provide you with daily weather photos, rain alerts, and constant temperature updates.
Key features of AccuWeather:
Check weather conditions at any locations across the world

Give an accurate weather forecast at any place, any time that you need

Warn of severe and dangerous weather

The detailed temperature of the day
#2.   Weather Forecast 
Weather forecast is one of the best weather apps on Google Play and useful for users. This application provides the most accurate information about the weather anytime, anywhere with many outstanding features.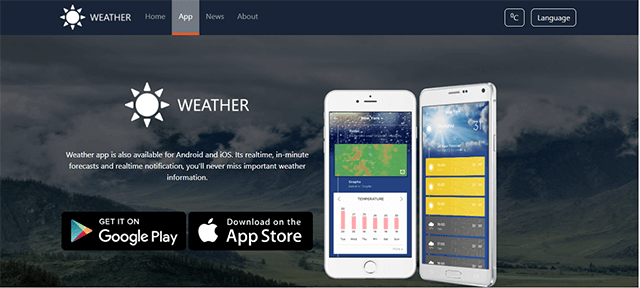 Weather Forecast is one of the best apps to check weather
- Detect, locate position by GPS to check weather exactly
- Continuously search and manage many locations
- Display full information about weather such as temperature, location time, atmospheric pressure, distance range, relative humidity, precipitation, wind speed, weather conditions, etc.
- In addition to the weather forecast for the next 10 days, this application can also forecast the weather hourly with very accurate data.
- The setting units can be changed such as temperature (C, F), time format (12h, 24h), precipitation (mm, inch), wind speed (km / h, m / s).
This application has many interesting features, providing full information about the weather that users need. Especially in areas with erratic rainy and sunny weather, this is a very good support method.
#3. Weather & Clock Widget for Android
This app keeps up to date with the latest weather observations and accurate weather forecasts for the near future.
Weather & Clock Widget has outstanding advantages, including:
- Automatically detects the user's current location to check weather 
- Manually searches for a location by entered name or zip code
- Displays detailed information related to weather such as relative humidity, precipitation, visibility distance, UV index, air pressure
- Provides the ability to share information about weather and location with friends
- Tracks the weather to make forecasts for multiple locations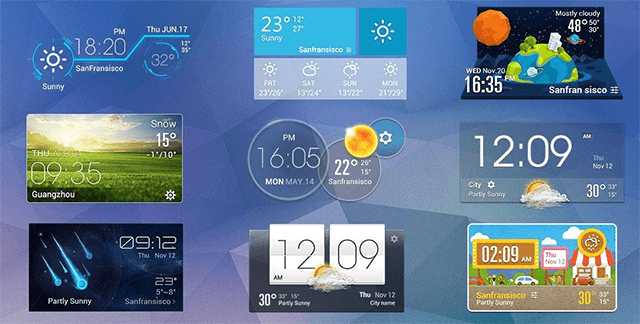 Check weather with Weather & Clock Widget for Android
#4. YoWindow Weather
YoWindow is a relatively unique weather app that helps check weather. Its live landscapes reflect the actual weather of the user. For example, outside reality with the same description inside, in rainy time, YoWindow also rain, sunset, or dawn all happen at the same time, there are similarities.
Another nice feature is that users can time forward by swiping the screen to see the weather changes of the day.
The following reasons are convincing points you own this application on your smartphone:
- Simple: The weather is updated right now, in the next few days - all information will be at your fingertips.
- Nice: Uses the interface and art scenes are changed with the season. The works of art are perfectly designed to the smallest details to help users easily choose the most suitable landscape.
- Convenient: It doesn't take too much time and effort to check weather worldwide.
If you are a lover of beauty and art, then YoWindow Weather will be a great choice for users.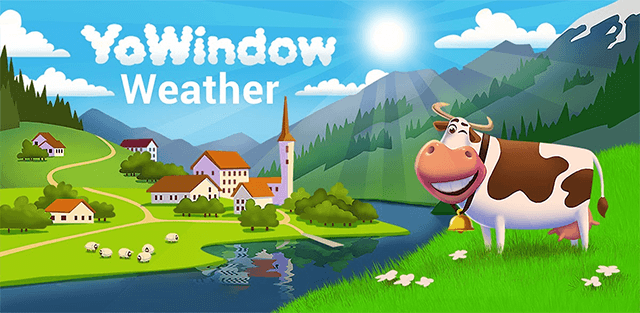 Use YoWindow Weather to check weather with ease
#5. ASUS Weather
This app comes with RealFeel, which is the first temperature index to take into account the factors that determine how hot a user feels. Therefore, you absolutely can choose the right outfit for the weather.
You can easily add the ASUS Weather widget to your home screen and customize the weather display wherever you need it.
Some outstanding features of the application:
- RealFeel temperature information and daily chart
- Check weather and fully predict the highest and lowest temperatures, the same temperature every hour of the day
- UV index forecast and 7-day forecast
- Time of dawn and marriage
- Warning to users about severe weather such as rain, wind, heavy storm, fog, ...
There are some notes when using that to know the exact information and weather updates, make sure that you are connected to wifi or mobile data network. Besides, turn on the device's location detection feature to continuously update the local weather.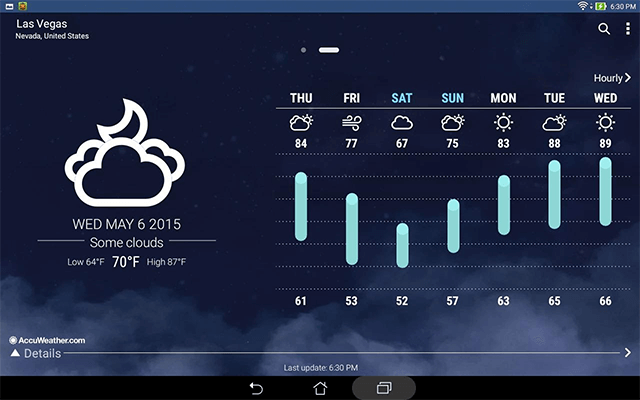 Download ASUS Weather for Android to check weather
Conclusion
All in all, you should never neglect to check weather no matter you are living in assumedly safe or high-risk areas. This will help you determine if you have to bring an umbrella for work and avoid potential discomfort and problems caused by severe weather. Download a weather app to your phone or access some reliable sites to make your weather checking at hand!