Firefighters Have Been Battling a Brush Fire in Weare
The 14-acre forest fire was smoldering and thick smoke could be seen in Weare. 
At approximately 5 p.m. on Wednesday, according to officials, the Deering Center Road off-ramp to Route 149 caught fire.
A Forest Service fire tower saw the smoke for the first time.
"People typically link wildfires with the western states of California and Washington, but they can also occur here," said Forest Ranger Tyler Jefferson. 
"And we have been experiencing periods of high fire danger due to our strong winds and low humidity, so this is a very real risk for us here in the Northeast, too."
Read more: North Korea's Spring Drought Causes Drinking Water Scarce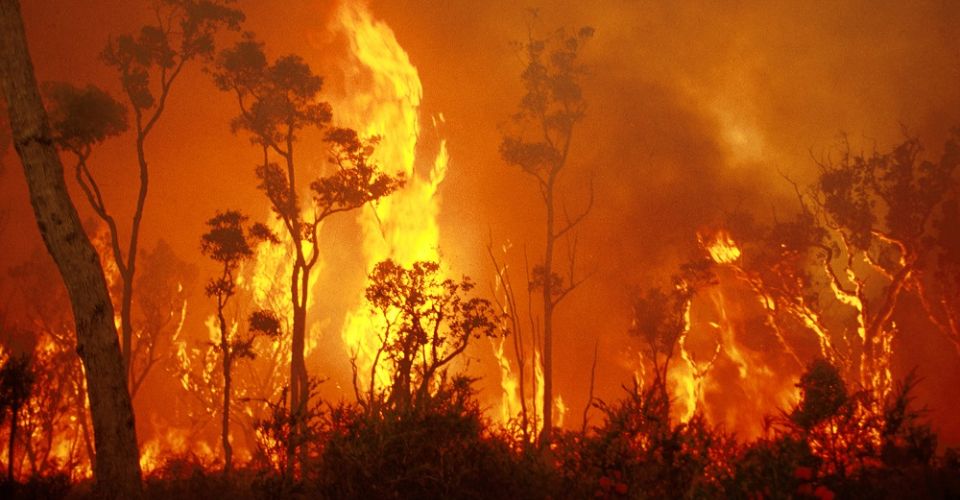 The bush fire in Weare
According to Weare Fire Capt. Mark Roarick, the terrain was difficult to maneuver, so they used utility terrain vehicles to help them get water to the appropriate locations.
"Water supply has been an issue, just getting water to the fire," he claimed. We have extended out across the woods that is currently somewhere between 6,000 and 7,000 feet of hose.
Tannerite, an explosive chemical used for target practice, was found to be the fire's primary ignition source, according to investigators. 
They urge people to use caution while handling that material, especially in forested areas, as they continue to try to find the offender.
Crews intended to return to the scene early on Friday to check for any potential reignited hotspots.
Visit Go Weather Radar for some more interesting posts!
Read more: Boreal Forests in North America Experience Frequent Fires