15 MUST-KNOW Tips for Driving on Snow and Ice
It's a real challenge for motorists, even for the most accomplished ones to drive on snow and ice-covered roads, even for the most experienced drivers. Following these 15 must-know tips for driving on snow and ice to stay safe during these adverse driving conditions. 
1. Stay up to date with the weather
It's vital to listen to local weather forecasts and traffic reports to know what is likely to happen and have the best preparation before going out. Also, you should read helpful severe weather advice and wet weather driving tips for road users, which is available on some weather websites. 
Check the weather before your trip could save a lot of difficulties.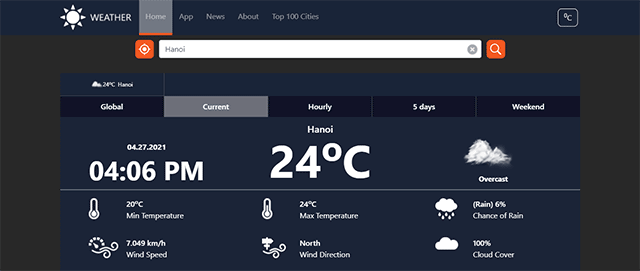 Tips for driving on snow and ice: Check weather online
2. Pay attention to your vehicle
Make sure your car's fuel tank is half full and other fluids in your car have been topped off before a long trip in the cold. This is one of the most useful tips for driving on snow and ice you should keep in mind to avoid trouble during the journey.
3. Check your tire 
This is one of the most important tips for driving in snow and ice. No one expects to get stuck in bad weather with a flat tire. As your tires contact directly with the road surface, it is easily eroded. So, check tires to make sure the tread depth does not fall below 3mm and that tires are inflated to the correct tire pressure. Replace tires if necessary. 
4. Always wear a seatbelt. 
Wearing your seatbelt can reduce the risk of death and serious injury during a crash.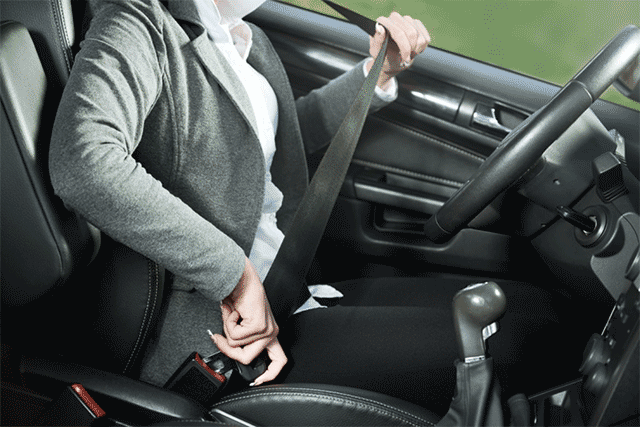 15 MUST-KNOW Tips for driving on snow and ice
5. Clear your windows and mirrors
Weather in winter can reduce your visibility while driving. Thus, one of the best tips for driving on snow and ice is to carry a screen scraper and de-icer. Avoid using hot water on the windscreen to protect the glass from cracking. De-mist the inside of your windows thoroughly. Make sure there is nothing wrong with your windshield washer system. 
6. Use your lights.
Using dipped headlights to let others see you is one of the wet weather driving tips. Check your headlights and taillights to make sure they are all in working order and clear of snow. Replace new ones if necessary. remember to turn the fog light on if visibility drops below 100m, and turn them off as the visibility improves.
7. Slow down
This is one of the most important tips for driving in snow and ice. Keep extra distance from the person in front of you and slow down to stay safe while driving on bad weather.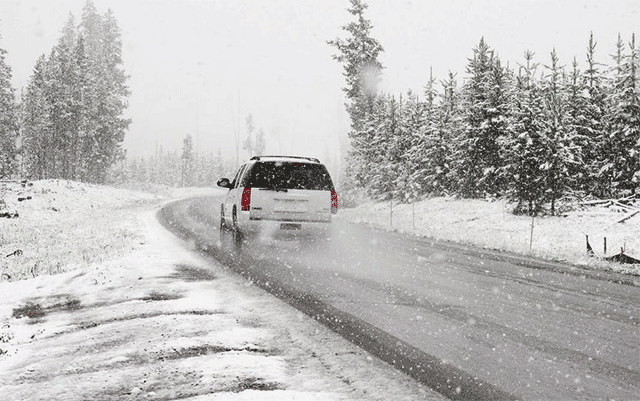 Best tips for driving on snow and ice
8. Stay alert! Focus on driving
Winter driving tips also suggest you should pay attention to your surroundings and avoid using a phone while driving. Anticipate what you'll need to do next and double the stopping distance when the road is snow-covered. 
9. Avoid using cruise control
Well, if you use cruise control while driving in snow or on ice, the chance for an accident is high. So, make sure to turn the cruise control off while driving in winter conditions for the most safety.
10.  Check your vehicle 
Make sure it has any safety assist technology like Electronic Stability Control (ESC) or Anti Lock Braking System (ABS) and the importance in severe weather conditions. But when it comes to tips for driving on snow and ice, remember not to let these lull you into overestimating the available traction. 
11. Get Prepared! 
This is one of the most important winter driving tips you should bear in mind. It is advisable to carry a winter emergency kit, tow rope, spare bulbs, spare fuel, a shovel, appropriate footwear in case you have to leave your vehicle. 
In preparation for driving you should also ensure your vehicle is properly maintained and has an adequate supply of fuel for the journey.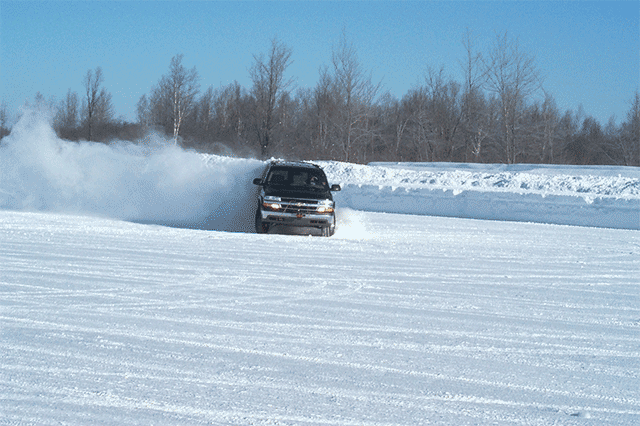 Essential tips for driving on snow and ice
Noted to carry some salt or sand and inform your friends or relatives about an estimated time of arrival at your destination. Carry a mobile phone and spare, fully charged, battery (if you don't have a car charger)
12. Stay at home. 
One of the best tips for driving on snow and ice in extremely bad weather is to stay off the road if possible. Take heed of warnings not to go out. This leaves the emergency services free to deal with real emergencies instead of rounding up stranded motorists. 
13. Drive Super Smoothly
Safe driving in snow requires a coordinated rhythmic movement between the steering wheel, accelerator, and brakes. So, use them gently on ice and snow for the best safety.
14. Deal with the Skids
Driving on snow can cause your car to slide away from the direction. However, you can manage skids and bring the car back under full control no matter which type of skids. Make sure you keep your wheels pointed in the direction you want to go and gently use your brakes, ease off the accelerator, and stay off the brakes. When the rear wheels regain traction, turn back the initial direction. These winter driving tips will definitely reduce the risk of accidents.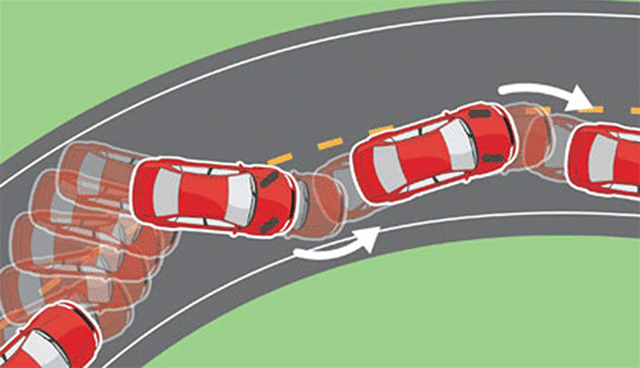 Follow amazing tips for driving on snow and ice
15. Use your anti-lock brakes effectively
If you look for the best tips for driving on snow and ice, then using your car's anti-lock brake system (ABS) should be taken into consideration. This optimizes the car's braking in severe conditions using a computer, especially when you are in a skid. The computer will adjust the braking force so that you can push the brake pedal down hard while steering around obstacles. 
Note: When ABS systems are activated, the brake pedal will shudder to let you know they're working. This is completely normal, so don't lift off the brakes when you feel this vibration.
Conclusion
If you live where the snow flies, you've seen overconfident drivers blow by you on a snowy road and wondered if—and maybe even secretly hoped—they'd end up in a ditch. Whether they did or not, one thing's for sure: you don't want to be that person.
And you don't have to be. Years of driving and testing cars (and winter tires) in wintry conditions have taught us that following these nine simple winter-driving rules will greatly improve your chances of arriving at your destination calm, collected, comfortable, and—most important—safe.