Beijing Evacuates People As Doksuri Blasts Northern China
Typhoon Doksuri is one of the biggest storms that has hit the nation in years.
It pummeled the Philippines and Taiwan before slamming China's shoreline and forcing authorities to evacuate hundreds in Beijing. 
Typhoon Doksuri also dumped heavy rain in northern China.
Over the next three days, there is a medium to high probability of rainfall disasters in a large area that includes the capital, according to China's national forecaster. 
On Saturday, storm activity in the city was expected to reach its climax.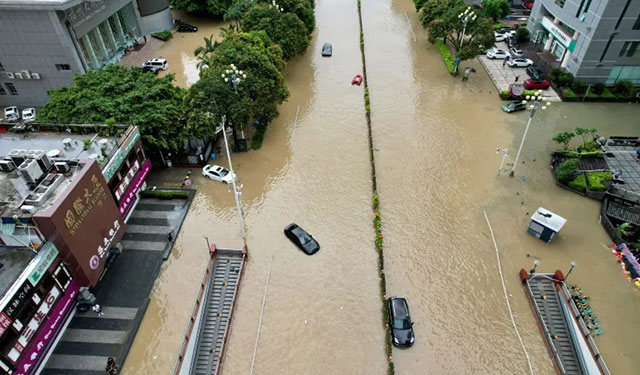 Beijing evacuates thousands as Doksuri pummels Northern China
130 million people might be impacted when the storm moves inland with forecasted total rainfall of 100mm (4 inches) or more across 220,000 square kilometers (85,000 square miles).
The China Meteorological Administration issued a warning to the public, advising them to exercise caution and stay away from high-risk areas in the Beijing-Tianjin-Hebei regions where localized rainfall might reach 600mm (two feet).
Small to medium-sized rivers in southern Beijing, central and western Hebei, eastern Shanxi, and northern Henan may overflow above warning levels during the course of the weekend.
Geological dangers and flash floods could happen around mountainous terrain as well.
Authorities in Beijing halted sporting events while closing a number of parks and tourist attractions. 
According to the city's flood control agency, 203,230 rescue workers have been dispatched, and 3,031 individuals have been evacuated, local media reported.