Saints Shorten Outdoor Practice Sections Due To Hot Weather
The New Orleans Saints has recently decided to cut the amount of time the team is scheduled to practice on outdoor fields on days when training camp is open to spectators.
It is in an effort to safeguard the health and safety of Saints supporters, players, coaches, and staff.
Outdoor exercises that were originally planned to last about two hours have been cut down to around an hour.
The National Weather Service has issued warnings for severe heat for the region after recent highs in New Orleans reached the mid-to upper-90s.
Through the remainder of the week, temperatures are anticipated to remain at comparable highs.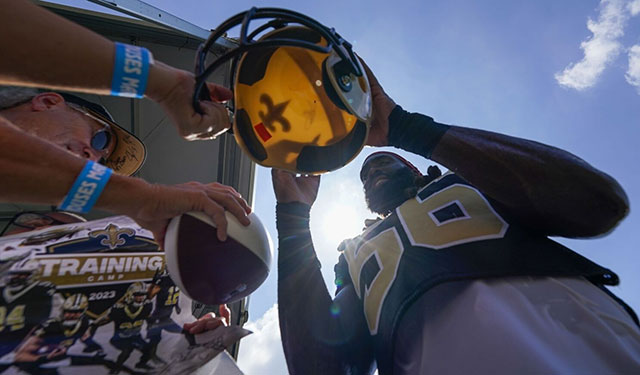 Saints shorten outdoor portions of practice because of hot weather
"In light of the heat advisories for our area, we changed the practice schedule to allow our supporters to cheer on the squad.
Dennis Lauscha, president of the Saints, stated, "We aim to lessen their exposure to the high heat that is anticipated over the coming days. 
"We encourage all fans whose health will allow and have tickets to attend."
However, the club also pleaded with attendees who might have heat-related illnesses "to please put their safety first and consider not attending."
At the Saints' training facility, the stands are covered for shade and furnished with electric fans that mist cool air over spectators. 
Nevertheless, a club official reported that during the team's previous open practice on Monday, four spectators and a police officer in uniform required medical assistance due to heat-related problems.
You may also like: Beijing Evacuates Thousands As Doksuri Hits Northern China