Thousands of People Lose Electricity Due to Severe Weather
Following a three-day heat wave, an afternoon of severe weather caused tree and property damage, as well as power disruptions for thousands of customers around the Washington, D.C., region.
On Saturday night, the Baltimore-Washington region received hundreds of thousands of reports of trees down, damaged structures, and power outages, with the District and its suburbs seeing the most dramatic effects.
According to the company, more than 33,400 Pepco customers were without power at 11:50 p.m. on Saturday. 
The amount was far lower than the 200,000 consumers who had been without power earlier that day.
A representative for the company, Addie Kauzlarich, predicted that the numbers will go down and that by late Saturday night, over half of the affected customers would have their power back.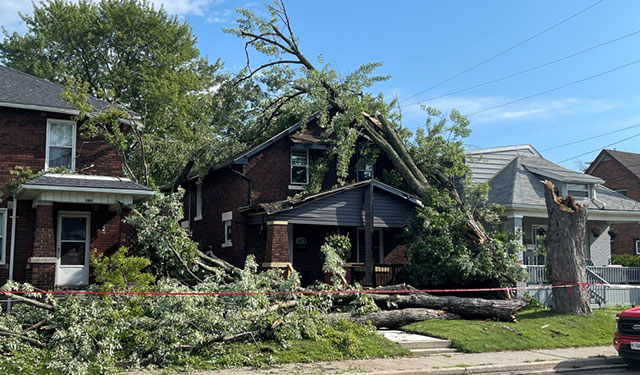 Severe weather knocks down trees, shuts off power for thousands
"Severe storms with damaging winds, torrential rain, and lightning rolled through the Pepco service area for the second day in a row, resulting in harm to the regional energy grid and power disruptions for customers. 
In order to get customers their services back as soon as possible, Pepco and contractor teams will continue to work safely, according to Kauzlarich.
In the early aftermath of these big summer storms, more than 49,000 Dominion customers in Northern Virginia, more than 20,000 BGE customers, and 15,000 SMECO customers in Maryland were also without power.
Customers might expect the disruptions to last through Saturday evening as crews continue their work, said Richard Yost, speaking on behalf of BGE.
You may also like: Saints Cut Short Outdoor Sections of Practice Due to The Heat