Severe Storm Warnings Have Been Issued For Eastern Canada
As the United States prepares for a severe storm system that could cause flash flooding, record heat, and wildfires, heavy rainfall advisories have been issued for portions of Ontario and Quebec.
The greatest storms, according to Global News meteorologist Ross Hull, will be over the northeastern US, with isolated tornadoes, heavy rain, hail, and potentially damaging winds expected from sections of New York state down to Kentucky.
He claimed that Quebec and Ontario are on the "northern periphery of this disturbance."
Hull wrote in an email, "Again, it appears that portions of eastern Ontario could experience some strong storms Monday late afternoon to evening, with the biggest threat being heavy rainfall."
"From Ottawa south through Kingston and east to regions north of Montreal, there are rain warnings in effect.
Localized flooding could result from downpours that drop more than 50 mm of rain in a short period of time.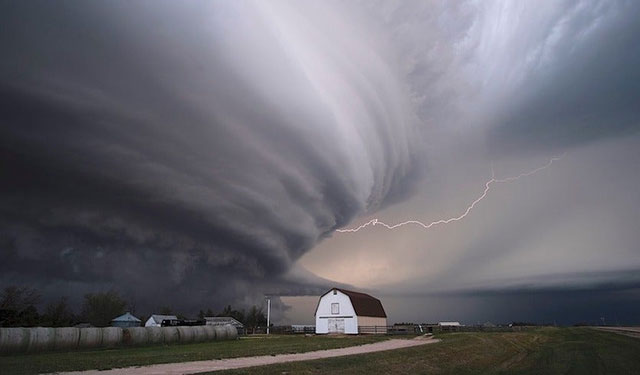 Severe storm system to hit the US as warnings issued for eastern Canada
According to Hull, a special weather statement has been issued and heavy rain is possible Tuesday night into early Wednesday as the weather system travels eastward through the Maritimes.
Rainfall in some areas of Nova Scotia might reach 50 millimeters, according to Environment Canada, and could surpass 50 millimeters over the northern half of New Brunswick.
While Halifax recently experienced storms and flooding this past Saturday, other areas of Nova Scotia are still recovering from a severe downpour.
It caused floods on July 22 and resulted in the deaths of four individuals.
Read more: Trees are downed by severe storms & thousands lose electricity