There Are More Wildfires in BC, but Rain Is Forecast
Crews with the BC Wildfire Service had a busy long weekend as the number of active wildfires in the province increased to over 400, including 34 that were reported on Monday.
More than 200 of those fires, according to the wildfire service, are still out of control, including a small fire northwest of Princeton.
On Sunday night, it forced the swift but safe evacuation of roughly 1,000 people from a neighboring music event after it was initially started by a broken-down ATV.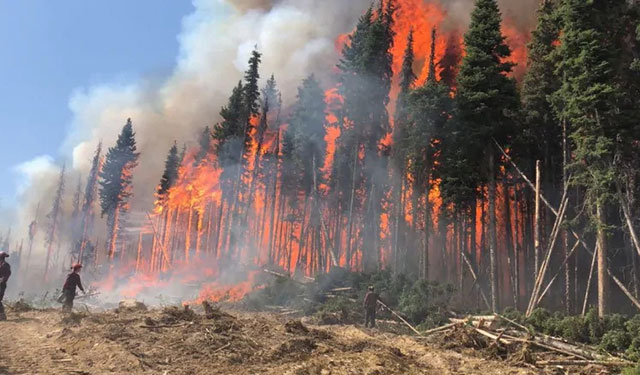 The number of B.C. wildfires grows but rain and cool weather are on the way
As they worked to put out the roughly 16-hectare blaze, firefighters also awaited lower temperatures and showers that were predicted for several of the 14 fires that the wildfire service had classified as extremely visible or dangerous to the public.
Separate fires northeast of Kamloops on both sides of Adams Lake in the Shuswap region, where gusty winds were predicted throughout the day, still have evacuation orders and alerts in effect.
However, Wednesday was expected to see rain and low temperatures.
As one of the two fires at Adams Lake, the roughly 18-square-kilometer Bush Creek East fire, spread Monday, 85 more residences are now on evacuation alert.
2 cabins and as many as 14 outbuildings on 9 properties at Gun Lake were burned by the approximately 25-square-kilometer Downtown Lake fire last Tuesday, according to the Squamish-Lillooet Regional District, but no casualties were recorded.
The regional district has announced that it is appointing a recovery manager to oversee the process of recovery for all of its impacted inhabitants.
Read more: Canada's Eastern To Receive Severe Storm Warnings