Best Free Weather Apps for Android and iPhone
An accurate weather forecast can make the difference between a great trip and a nightmare. These five free weather apps will help you plan your next journey or outing with confidence.
Whether it's tracking a growing storm or just planning your next camping trip, it's important to understand the weather. With a bunch of weather applications out there, it can be daunting to pick the right one. Don't worry! Here we have compiled the best weather apps for you.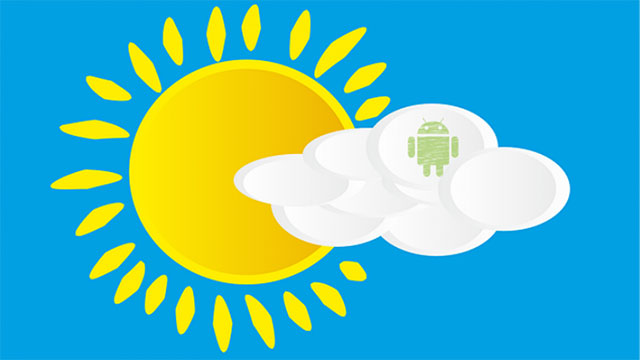 Best Free Weather Apps for Android and iPhone
Best Free Weather Apps
Apple's Weather App 
If you are a big fan of Apple, you've probably heard about this no-frills app. Although Apple's Weather App doesn't feature long-range precipitation forecasts or a live radar, it does a great of reporting on the weather of the week ahead. If you look for a free weather app with basic features, then Apple's app is a great choice.
Weather Forecast
When it comes to accurate weather apps, it is hard to ignore the Weather Forecast, developed by TOH talent team. Apart from local weather conditions, the app also provides daily weather forecasts, 3-day, 5-day, and 7-day weather forecasts in your locality, and throughout regions all over the world. 
Curious about when extreme weather occurs? Just download Weather Forecast freely for your phone, you will get informed with weather warnings and have the necessary preparations for your activities. With these features, Weather Forecast deserves to earn a place in our list of the best free weather apps.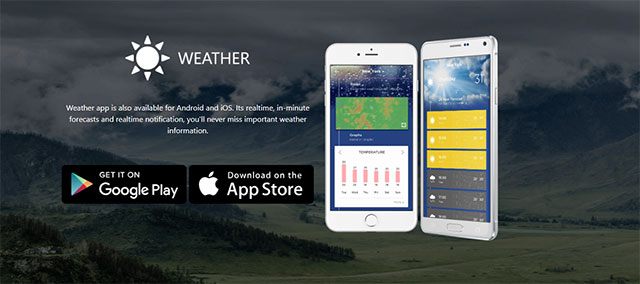 Weather Forecast - One of the best free weather apps
Weather Underground
Unfortunately, free weather apps don't get the respect they deserve, especially in the case of the Weather Underground. Pulling data from various weather stations, Weather Underground gives reports on up-to-the-minute weather conditions and a 10-day forecast. 
Apart from the noticeable feature of the radar map that pinpoints predictions, Weather Underground also has an air quality monitor. This is crucial for those who live in smoggy parts of the country. However, the downside of this app is that it has ads, which can annoy you while experiencing the app.
AccuWeather 
As one of the best free weather apps for Android and iPhone, AccuWeather takes its pride in providing current and future weather patterns through weather maps. Also, its clean and easy-to-understand interface also deserves the thumbs up. 
If you want to get a longer-range weather forecast (25 days) or wish to experience a weather app without ads, consider upgrading to the $3.99 pro version of the app. 
The Weather Channel 
The Weather Channel has been one of the most go-to free weather apps for many people, and now you can experience it right on your phone. Using the app means you always get ideas about what is expected to happen as it features hourly and up to 15-day weather forecast.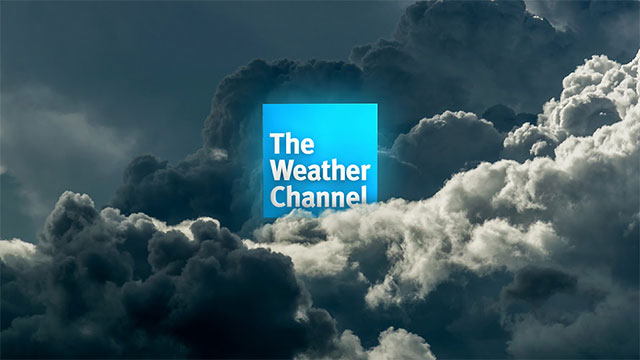 Download free weather apps
What's more? Weather Channel also provides safety alerts, weather advice. You can download and use the app for free. But if you want to get rid of the ads and explore more advanced features such as stream services, go for an in-app purchase of $3.99/year.
Carrot Weather (free for Android; US$4.99 for iOS)
Carrot Weather is one of the most popular general free weather apps for Android. Users praise it for a detailed and easy-to-understand interface. The unique feature of this app is it Includes a sense of humor in the form of weather-related anecdotes, which can brighten up gloomy days.
Using Carrot, you can also set weather warning alerts, check historical forecasts, and get very short-term rainfall predictions, which could help with planning trips.
AirVisual Air Quality Forecast
The AirVisual app is specially designed for those who travel in Southeast and South Asia to show up-to-date and detailed air quality readings and forecasts. This is important if you plan to have outdoor activities or respiratory issues. 
However, this free weather app also has a basic weather element to this free app. This information is essential if you are undertaking outdoor activities or have any respiratory issues.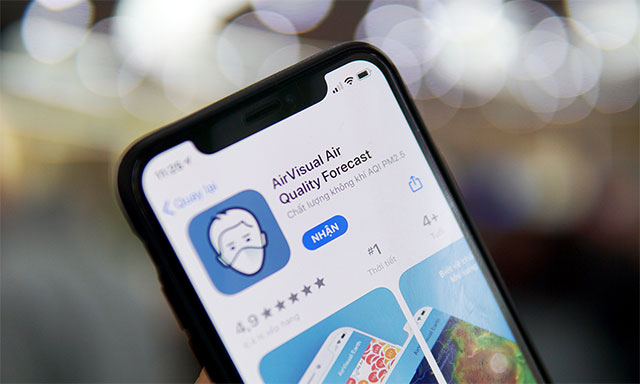 Free Weather Apps for accurate weather forecasts 
Foreca
Those who look for a simple and easy-to-use weather app may fall in love with Foreca. This app provides basic information on weather conditions such as high and low temperatures, time for sunrise and sunset, precipitation, humidity, and wind speed. With just one-click, you can get hourly and even 7-day weather forecasts to help you pack for your next trip. 
Hello Weather
Combining forecasts from some other free weather apps into one app, Hello weather enables you to choose to use one source for free.
Hello Weather is free to use. you can upgrade for  $6.99 per year to the pro version to remove ads and enjoy more features radar maps, real-time precipitation estimates, and more.
The essential aspects of the forecast are displayed in a clean interface. Using the app, you'll see a timeline of the temperature over the day and the forecast for the week at a glance. Don't worry if you have little understanding of numbers as the app offers an explanation on those.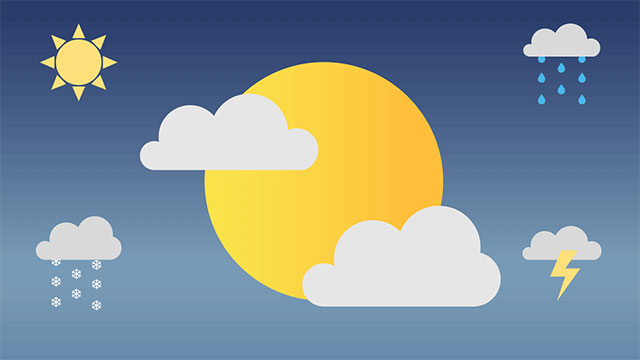 Free Weather Apps are eay to download
Are free weather apps reliable?
The best smartphone weather apps rely on information provided by the National Weather Service, the National Oceanic, and Atmospheric Administration, and satellites. But apps can still vary widely inaccuracy.
While most apps do a fairly good job of predicting temperature trends, they fail to take the particulars of geography into consideration.
Moreover, analyses show that weather apps seem to be wary of displaying any weather events that possibly affect traffic and safety. 
So, It is important for users to choose a reliable weather app. For those who prefer a bookmarked web page over an app, Goweathercheck.com is a great option. They generate a large number of forecasts per day across the globe, pulling from multiple forecast models.
Conclusion
Frustrated by being left wet? Don't worry! With these best free weather apps, the chances that you stuck in that annoying situation are slim to none. Have you picked one for your phone? If yes, share your experience with us.