HAPPY LUNAR NEW YEAR 2021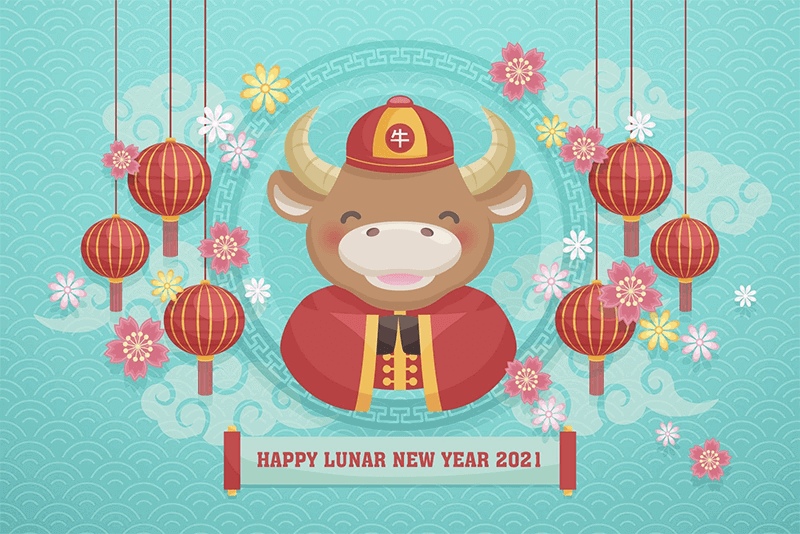 HAPPY LUNAR NEW YEAR 2021 
In the chilly weather of the spring, Vietnam as well as other Asian countries like China, Korea, Singapore or Myanmar, etc are bustling shopping to prepare for Tet. Most every corner is dip into the red color of lanterns, couplets, lucky money. Line of people sell and purchase Ochna trees, Peach blossoms and kumquat eagerly to decorate their house for Tet.
The lunar new year is the festival that celebrates the beginning of a new year on the traditional Chinese calendar. It is celebrated worldwide in regions and countries including Vietnam,  Singapore, Indonesia, Malaysia, Myanmar, Thailand, Cambodia, the Philippines, and Mauritius, as well as many in North America and Europe. 
It can be said that Lunar New Year is the time for families, relatives. People can gather to eat intimate meals. Children receive lucky money in envelopes with lots of best wishes. Also, adults exchange good wishes of health, properties, and love to each other and hope for a better new year. 
The year 2021 is the year of buffaloes - the second animal of the 12 zodiac animals. Since ancient times, in folklore, the concept "buffalo is an inheritance" refers that this animal is very close to humans. Thanks to their strength and hard work, buffaloes have helped people plow and produce material wealth.
Despite serious Covid-19 pandemic, disasters as well as other difficulties, we will achieve success with flying colors like buffaloes. In 2021, many and many breakthroughs will be created. 
Say goodbye to 2020! 
Have a rocking year!
Wish you a HAPPY LUNAR NEW YEAR!