Rise in the number of storms could be witnessed by hurricane season: NOAA
NOAA (The National Oceanic and Atmospheric Administration) now states there's a likelihood of further hurricanes forming this season than as forecasted in the spring. Thursday morning, a statement has been issued by NOAA with a look ahead at the hurricane season, summarizing the patterns of atmosphere and ocean that now seem to be favorable for above-normal activity since El Nino is now vanished. The updated outlook covers the whole 6-month hurricane season, which finishes November 30.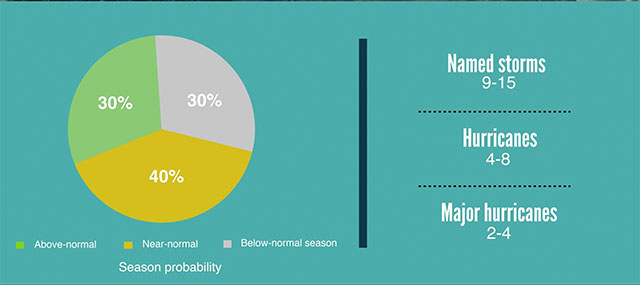 The outlook of the agency is for overall seasonal activity and isn't landfall predictions that are essentially decided by short-term patterns of weather, simply predictable within about a week of a storm potentially reaching a coastline.
Probability of above-normal season escalates
The Climate Prediction Center of the agency has increased the probability of an above-normal Atlantic hurricane season to 45%, up from 30% in the May outlook. The probability of near-normal movement is at 35% and the odds of below-normal movement has plummeted to 20%. So far, two named storms developed in advance of the peak months of the hurricane season, which is now through October.
In the press release, Neil Jacobs stated that "NOAA will go on to deliver the information that the public depends on before, during and after any storms all the way through the hurricane season." "Equipped with our next-generation satellites, refined weather models, hurricane hunter aircraft, and the proficiency of our forecasters, we're geared up to keep communities informed to help save lives and livelihoods."
Number of storms to amplify, as well
Additionally, the number of estimated storms is higher with NOAA calling for ten to seventeen named storms with winds of 39 mph (63 km/h) or greater, of which 5 to 9 will turn out to be hurricanes reaching winds of 74 mph (119 km/h) or greater. The latter will consist of 2 to 4 major hurricanes with winds of 111 mph (178 km/h) or higher.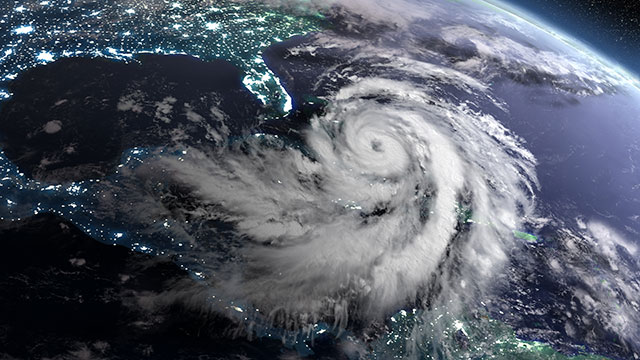 On average, twelve named storms are turned out by the Atlantic hurricane season, 6 of which develop into hurricanes, including 3 categorized as major.
Acting FEMA administrator, Pete Gaynor stated, "Today's updated outlook is a reminder to be geared up. We advise every person to gain more knowledge regarding the hurricane risks and get ready now, ahead of time, so that if local and state authorities announce evacuations in advance o a storm, you and your family will have planned where to go and what to do to stay safe."
El Nino Concludes; Situation Return To Neutral
OAA even announced the most-recent El Nino in the Pacific Ocean has concluded and neutral circumstances have returned.
Gerry Bell stated, "El Nino usually suppresses Atlantic hurricane activity but now that it is gone, we could see a busier season ahead. This evolution, blended with the more favorable circumstances linked to the ongoing high-activity era for Atlantic hurricanes that started in 1995, augments the possibility of above-normal activity this year."