Stormy Weather Causes Lightning In Westmount Home
According to Alain Laflamme, a spokesman for the Montreal Fire Department, residents of a single-family home on Bellevue Avenue called 911 at around 2 p.m. to report that lightning had struck the building.
A bystander who had seen what had happened phoned 911 shortly after.
Around 60 firefighters and 17 fire trucks were at the incident, located above The Boulevard and close to Sunnyside Avenue. 
He added that firefighters were worried about the prospect of spreading to nearby buildings even though it was only a single-alarm fire. 
One of Westmount's private schools is nearby, and the residences on the block are not that far apart.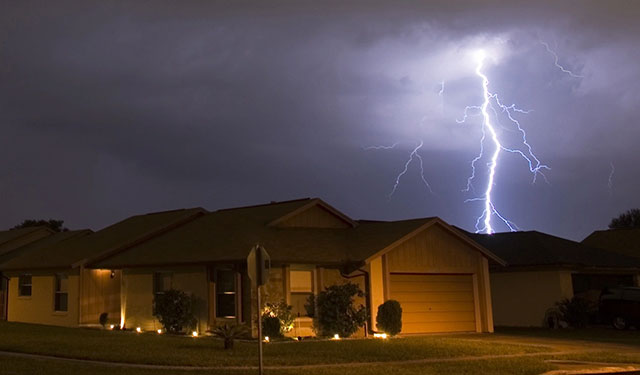 Lightning hits Westmount home during severe thunderstorm
According to Laflamme, the fire, which broke out in the three-story house's basement and quickly spread to the first floor, was put out by 3:15 p.m. 
There were no reported injuries.
At 1:36 p.m., Environment Canada issued a severe thunderstorm watch, followed by a severe thunderstorm warning, forewarning of torrential downpours, and 30- to 50-millimeter rainfall. 
At 2:19 p.m., the warning was canceled, and the watch followed nine minutes later.
Additional showers could occur Wednesday night. After that, Environment Canada's long-range forecast predicts that the city won't experience rain again for another week.
On Wednesday morning, the city was pounded by yet another storm with significant downpours, forcing the temporary closure of portions of numerous local routes.
You may also like: WHO Makes Plans for Viral Disease Spread Linked to El Nino