Deadly Tropical Storm Idalia Damages Parts of South Carolina
Idalia weakened to a tropical storm just hours after battering Florida's west coast and flooding communities there.
The National Weather Service reported that the water level in Charleston Harbor was greater than 9 feet as it passed through South Carolina on Wednesday night.
This puts the water level at the sixth highest ever observed and is only marginally below the heights attained during Hurricanes Matthew in 2016 and Irma in 2017.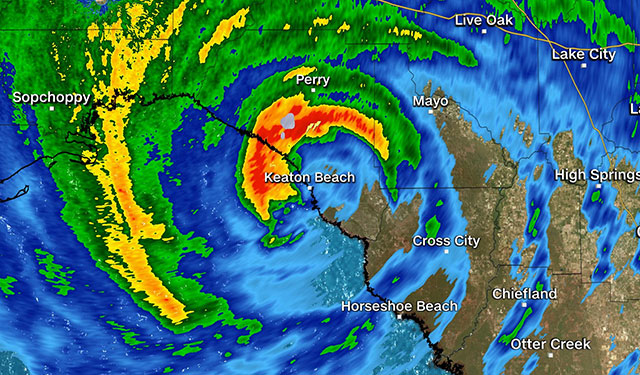 The deadly Tropical Storm Idalia
The weather service recorded "major coastal inundation" at Edisto Beach and Downtown Charleston. 
"The Charleston Battery has been breached by water. At Edisto, dunes are breached, allowing water to rush onto the roads and under houses.
According to Charleston police, certain roadways were blocked by floods, making it challenging to access some places.
The trees are down. According to the Charleston County Sheriff's Office, roads are flooded.
The floods in Florida's Crystal River started to recede after the hurricane passed, revealing a "catastrophic event," city council member Ken Frink told CNN on Wednesday.
Approximately 6,000 homes in the coastal Pasco County, to the north of Tampa, were "inundated with water," as stated by one official.
Speaking more generally about the nation's previous natural disasters, President Joe Biden said: 
"I don't think anybody can deny the impact of the climate crisis anymore." 
He said that he has offered governors in the Southeast "anything their states need" to respond to the storm.
You may also like: Lightning Strikes A Residence In Westmount