Lee Becomes A Major Hurricane After Gaining Strength
In the coming week, Hurricane Lee will shift toward the north over the western Atlantic.
Thus, Bermuda, Atlantic Canada, and the Northeast Seaboard should continue to keep a close eye on the forecast.
Regardless of where the cyclone tracks over the next few days, the U.S. East Coast will send hazardous high surf and rip currents.
While moving west-northwest, Hurricane Lee is centered more than 200 miles north of the northern Leeward Islands.
It lost a lot of strength on Saturday compared to its peak as a Category 5 storm late last week due to wind shear. 
However, Lee had recovered its power as of late Sunday and became a major hurricane.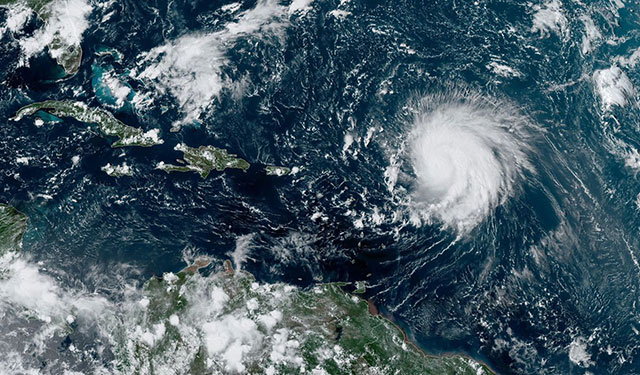 Lee strengthens to become a hurricane
Over the next day or two, the center of Lee will continue to pass far to the north of the northern Leeward Islands, such as Puerto Rico and the Virgin Islands.
Following that, the forecast gets less certain and will rely on where Lee ultimately turns north around the middle of the week.
As the week starts, it is anticipated that Lee will become stronger even. 
When it swings toward the north later this week, it should begin to weaken once more since the ocean temperatures there will be a little bit cooler.
It is thanks to upwelling from Hurricane Franklin and the remnants of Idalia.
Read more: Parts of South Carolina Are Flooded by The Tropical Storm Idalia