Temperature to Rise In UK After Thunderstorms and Flooding
Recently, an amber thunderstorm warning was issued due to recent severe rain, strong winds, and flooded roadways around the UK.
Parts of Gloucester, Leicester, Worcester, Birmingham, and Oxford were affected in the warning, along with Liverpool and areas of the north-west.
For thunderstorms and rain, a yellow weather alert was also in effect for sections of Northern Ireland, Scotland, much of southern England, Wales, and the Midlands, which included London, Manchester, and Bristol.
Manchester City's Saturday Triple Crown victory parade was abruptly halted by torrential rain as well.
There is still a yellow thunderstorm warning in effect for portions of western Scotland and Northern Ireland from 12 to 9 p.m. on Tuesday. 
The affected areas are anticipated to see hail, thunderstorms, and heavy rainfall.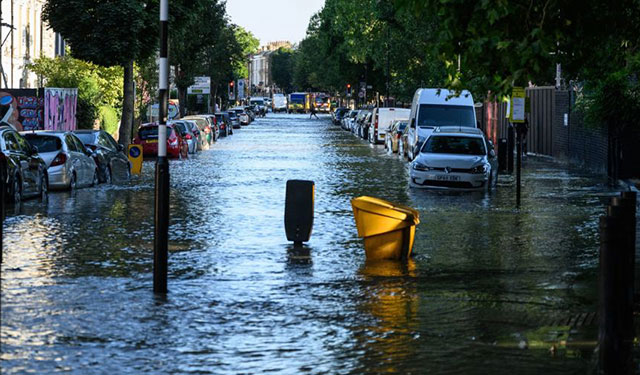 Some parts of the UK have experienced bad weather
However, Simon Partridge, a meteorologist and forecaster with the Met Office stated that drier weather is anticipated as the week goes on.
He remarked, "We've had some very heavy thunderstorms."
The good news is that the worst of it is already passing; as it cools down over the evening, the thunderstorms will have less energy, and the Irish Sea will begin to clear. 
We are beginning to experience high pressure, which is what causes the prolonged dry and calm weather that we have been experiencing over the past few weeks.
The forecast comes after a weekend of sweltering heat and copious rain.
Tuesday's highs in London and Manchester are predicted to reach 28°C, and the mayor of London, Sadiq Khan, has issued the second warning of the year about excessive air pollution due to pollution and high temperatures brought across from the continent.
You may also like: A Severe Storm to Hit Southern Pakistan