Pakistan to Evacuate 80,000 People Ahead of A Storm
Authorities in Pakistan have reportedly started making preparations to evacuate more than 80,000 people from the route of an impending cyclone. 
It may strike the southern regions of Sindh province and Gujarat state in India, according to authorities.
Officials in both nations predict that the cyclone, known as Biparjoy, will make landfall on Thursday afternoon between Mandvi in Gujarat and Karachi in Pakistan.
It will come with a maximum sustained wind speed of 125-135 kilometres per hour (78-84 miles per hour) and gusts as high as 150 kilometres per hour (93 mph).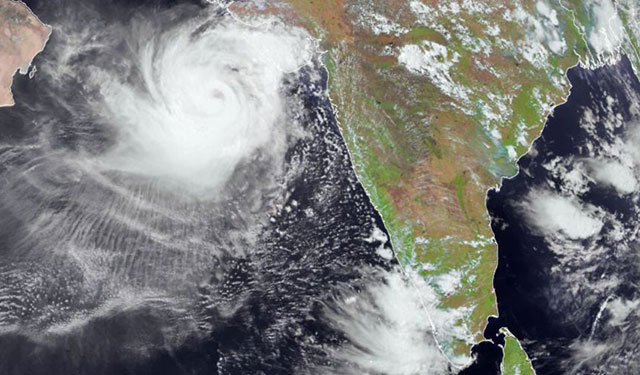 Cyclone Biparjoy heads for India and Pakistan coasts
Murad Ali Shah, the chief minister of Sindh, declared an emergency on Monday and stated that the army had been sent in to assist in relocating "more than 80,000 people" who were in danger.
Shah told reporters, "We won't ask people to leave; we'll demand it," adding that the order was being broadcast on radio, in mosques, and on social media.
A spokeswoman for Shah said that about 2,000 people had already left Shah Bandar, a fishing community tucked away amid mangrove deltas 45 kilometers (28 miles) west of Gujarat.
The Gujarati coastal towns of Saurashtra and Kutch have received evacuation orders from the India Meteorological Department, which has also urged fishing communities to cease activities.
The largest oil refinery in the world, Jamnagar, is located in the Saurashtra area, while two of India's largest ports, Mundra and Kandla, are on the storm's course in the Gulf of Kutch.
Operations at the Pipavav Port have been halted since late Saturday owing to "current severe weather conditions," Gujarat Pipavav Port Ltd reported in a stock market statement on Monday.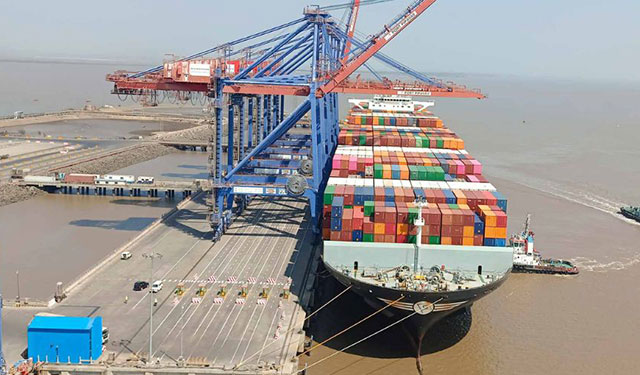 Cyclone Biparjoy affects operations at the Pipavav Port
According to a tweet from Gujarat Chief Minister Bhupendra Patel, seven teams from India's National Disaster Response Force and twelve teams from the State Disaster Response Force have been dispatched to the cyclone-prone areas.
Also, according to a forecast official who wished to remain anonymous, over a dozen districts in coastal Gujarat are predicted to see heavy rain and strong winds, albeit some of the areas are sparsely inhabited, which would limit the impact.
Read next: People in the Southern US Are at Risk of Severe Weather