Severe weather threatens 40mil people from Florida to Arkansas
Storms moving towards the Lower Mississippi Valley and the central Gulf Coast states pose a risk of destructive winds and huge hail to about 40 million people in the southern US.
For a region spanning the lower Mississippi River Valley, encompassing Arkansas, Alabama, Mississippi, the Florida Panhandle, and northern Louisiana, there is an elevated chance of severe weather, rated at Level 3 of 5.
The Storm Prediction Center predicts that the storms will be "fast-moving, including the potential for both supercells and linear/bowing structures," which are known to cause significant wind events.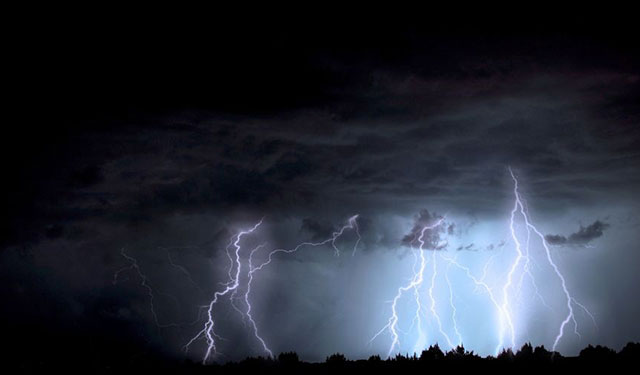 About 40 million people are at risk for extreme weather
Sunday afternoon and evening, a fresh round of storms is expected to form across the area and move into the Florida Panhandle, where a few lone tornadoes are conceivable.
Eight tornadoes were reported among the 220 complaints of severe weather that were made overnight in various sections of Texas, Arkansas, Oklahoma, and the Gulf Coast.
According to PowerOutage.us, more than 600,000 people in the South were without electricity as of noon ET. 
It includes more than 100,000 customers in Texas, 100,000 customers in Louisiana, and more than 300,000 customers in Oklahoma.
According to the Public Service Company of Oklahoma, there are over 200,000 customer outages in the area, mostly in and around Tulsa.
The company wrote on Facebook, "Due to the level of damage and hazards, this will be a multi-day recovery event." 
For those who can withstand power outages, estimated restoration times will be available Monday morning.
Keep visiting us for the latest weather-related news!
You may also like: China's AI System Improves Medium-Range Weather Forecasts