Viet Nam is Forecast to Experience Harsh Weather This Summer
Speaking to Youth online newspaper, Dr. Phan Van Tan, the former head of the Department of Meteorology at the Ha Noi University of Sciences, predicted that El Nini will be the main weather event this year.
"El Nino will start in June or July and continue through at least the end of this year."
He said, "Our research indicates that storms often occur further east in years with El Nino, thus fewer storms are anticipated in the East Sea. This means less rainfall is expected on the mainland, especially in the central region."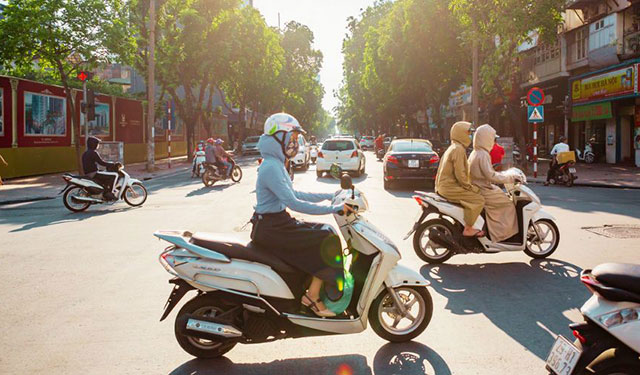 The weather is becoming hotter in Viet Nam
According to him, the most recent heat wave was remarkable since it reached a record-high temperature of 44.1°C last week, breaking the previous record set in the same month of 2019, which was 43.4°C.
This does not necessarily imply that this year's weather is the hottest ever recorded, but rather that extreme weather events, like heat waves, maybe more frequent and severe than usual.
"Generally, the temperature will be warmer on average. Numerous factors will determine when and how high the temperature will be at its peak," he continued.
He asserted that human activities, combined with socioeconomic development factors, "definitely" contribute to the rise in heatwaves in addition to climate change.
According to him, the urban heat island effect in Ha Noi increases along with the number of skyscrapers and concrete surfaces.
Thus, it is recommended that residents of big cities like Ha Noi and Ho Chi Minh City avoid going outside during the warmest times of the day.
Vietnamese people are facing hot weather in the summer
El Nino will cause less rain to fall overall this year, but there may still be some very big downpours, he said.
In hilly locations, the sudden increase in rainfall can result in flooding and landslides.
Le Thi Xuan Lan, a former deputy head of the hydro-meteorological station's forecasting department of the southern region stated: "I have been a meteorologist for years, and there is a time when the weather's like this virtually every year. But this year is very different."
She continued, the current confrontation between air masses might cause extreme weather events.
Although it is just temporary, the current heat wave will soon pass. Rain will make it cooler, but heat waves will soon return.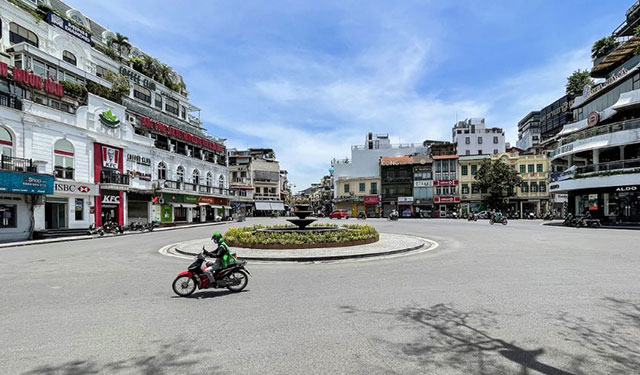 El Nino affects the weather in Viet Nam
Climate change contributes to hot weather in part, but humans also play a role in the temperature rise, she emphasized.
Millions of air conditioners in urban areas help cool the indoor air, but the heat they produce significantly raises the temperature of the environment, which is why people may still feel the unbearable heat even at night.
Related post: Volcanoes Active Around The World