Winter Storm Orlena Severely Impacts Travel Across Northeast
Winter Storm Orlena is stretching across most of the Northeast on Monday. Some areas have already experienced snow of more than 15 inches.
In Massachusetts, it is forecasted that the state could receive 12 to 18 inches of heavy, wet snow and wind gusts of up to 55 mph along the coast, according to Gov. Charlie Baker.
Baker also said at a press conference that they had used to dealing with snow that time of year, but it was important for folks to take that one seriously due to the heavy snowfall, the high winds, and the speed with which that snow was going to fall when it started to come down. When going outdoor, residents need to wear snow weather outfits carefully as well as apply winter weather advice.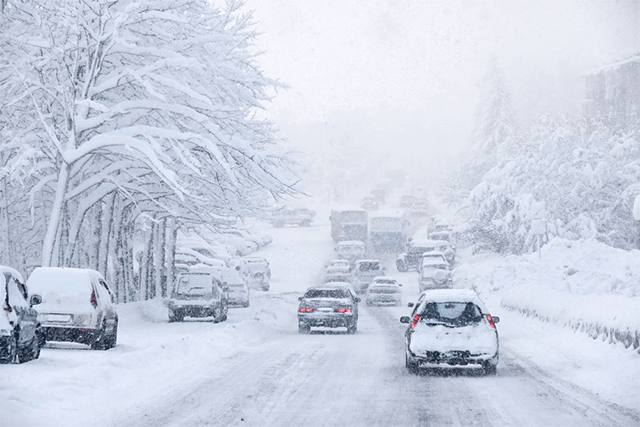 Hundreds of schools across the region were shut down for Monday and remained closed Tuesday.
Besides, COVID vaccination sites are forced shut down in New York, New Jersey, Rhode Island, Connecticut, and Massachusetts and in the Philadelphia, and Washington, D.C., areas according to the New York Times. It is expected to be closed again Thursday.
Due to this severe weather condition, LaGuardia International Airport in New York announced it was canceling all flight operations with more than 1,600 flights including most of the departures and arrivals at John F. Kennedy and Newark Liberty, according to flightaware.com. In addition, more than 890 flights were canceled at those three New York area airports as of 11:30 a.m.
At Boston Logan International, there are 135 flights canceled, and more than 200 flights were canceled at Reagan National, Dulles, and Baltimore/Washington International in the D.C. area. Philadelphia International experienced more than 100 flights canceled.
Not only the airline industry is influenced, but also other ground transportations degraded. New Jersey Transit suspended bus, rail, and most light rail service. New York Waterway ferries were suspended, and Amtrak modified its train service, canceling some trains, the Associated Press reported.
A state of emergency was also announced by New York Gov. Andrew Cuomo in New York City, as well as Sullivan, Ulster, Dutchess, Orange, Putnam, Rockland, Westchester, Nassau, and Suffolk counties. After that, the state was expanded to 44 counties.
Cuomo also announced that outdoor subway service would be suspended at 2 p.m., and the Long Island Rail Road and Metro-North Railroad would shut down Monday afternoon.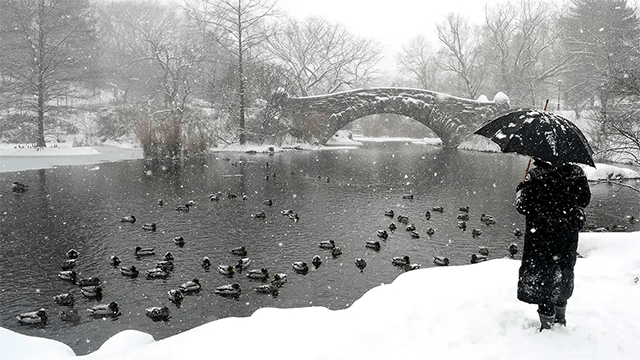 In New York City, it also recorded 13 inches of snow in Central Park, Mayor Bill de Blasio issued a state of emergency, too. He banned all nonessential travel from city streets beginning at 6 a.m. Monday.
On Sunday, New Jersey Gov. Phil Murphy announced a state of emergency and requested all state government offices closed for nonessential personnel. At a news conference Monday, Murphy emphasized that If you did not need to be out. Do not go out. If you were out now and you did not need to be out, safely go back home. Murphy tweeted that as of 10 a.m. New Jersey State Patrol troopers had responded to 343 accidents and assisted 295 motorists.
In Pennsylvania, a state Department of Transportation spokesperson told WPXI that road clearing crews had worked throughout the night but some roads were covered by snow again before a crew finished its route.
New York State Police troopers tackled an overturned tractor-trailer early Monday on Interstate 87 in Rockland County.
According to statistics of the Virginia State Police by 9 p.m. Sunday, they had responded to about 362 traffic crashes and 321 disabled or stuck vehicles statewide.
Whilst, the Maryland State Police responded to 330 crashes, 146 disabled or unattended vehicles, and 891 calls for service between 8 a.m. Sunday and 5 a.m. Monday, according to the Baltimore Sun.
>>> For updated information, stay tuned for Weather Forecast.