An AI-Based Meteorological Model For Global Weather Forecasts
According to a new study published in the journal Nature, Chinese researchers have created a model for accurate and medium-range global weather forecasts.
It is based on AI and uses three-dimensional neural networks.
The numerical weather prediction (NWP) method is currently the most accurate forecast system, despite its high computing cost. 
The NWP approach is based on high-performance computation and intricate physical models.
It allows for realizing daily weather forecasts, extreme disaster warnings, and climate change projections.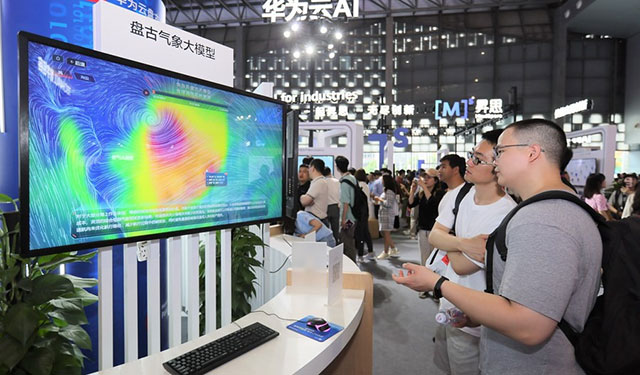 The AI-based meteorological model serves precise global weather forecasts
According to Tian Qi, the corresponding author of the research and the head scientist of AI at China's Huawei Cloud, the traditional NWP approach needs 4-5 hours of computation on a supercomputer cluster with 3,000 servers to forecast the world's weather for the following 10 days.
AI-based techniques have recently demonstrated some promise for speeding up weather forecasting by many orders of magnitude. However, the report claims that the forecast accuracy is still much lower than that of NWP approaches.
To process complicated and heterogeneous three-dimensional meteorological data, a sizable meteorological model research and development team from Huawei Cloud created a three-dimensional neural network tailored to the Earth's coordinate system.
The large meteorological model Pangu-Weather got parameters at the 100-million-level in just two months after being trained on over 40 years of global data.
According to the article, when compared to the NWP system, it exhibits improved deterministic forecast outcomes on reanalysis data in all investigated variables.
To offer more precise and dependable weather predicting services, Tian stated, "We think that AI-based methods should coexist with traditional numerical methods."
You may also like: Southern Europe Is Experiencing A Sweltering Heat Wave