Tips on choosing the best shoes for summer
For many people, summer means long hot days with a lot of discomforts. That's true, especially when we choose to wear unsuitable outfits and footwear. That's the reason why we are going to introduce to you basic but important tips on choosing the best shoes for summer in today's article. Check it out now!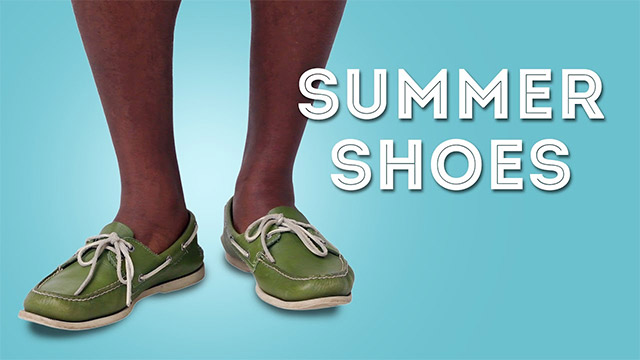 Tips on choosing the best shoes for summer
When it comes to the summer, well, the first thing that many of us think of is nothing but the very hot weather and the heat is always all around us all day long. That's why it's so important for us to choose the right outfits and the right footwear as well so that we will feel comfortable despite the summer heat. 
And the question here is what types of shoes are suitable for the summer weather and how to choose the best shoes for the summer? Well, right below here we are going to give you some important tips on choosing the best shoes for summer. Together with these are some advice on things to avoid when choosing summer footwear. Let's see what they are now, here we go!
Basic tips for choosing the best shoes for summer
As there are many, many summer shoe choices for us, then what types of footwear should we choose? Here are some of the most basic tips that might be helpful for you.
Look for breathable footwear items
This is, of course, one of the initial tips for choosing summer footwear for both women and men. In hot weather conditions, our body, including the feet, will sweat a lot. So, increasing airflow around our feet during hot days of the summer not only makes us comfortable but also helps reduce the moisture and sweat which can develop against our skin.
Do you know that our feet area has a higher concentration of sweat glands than most other parts of our skin? That's true. And do you also know that increased moisture can potentially cause problems for our feet like sliding friction that might cause blisters, for example, or odor problems as well?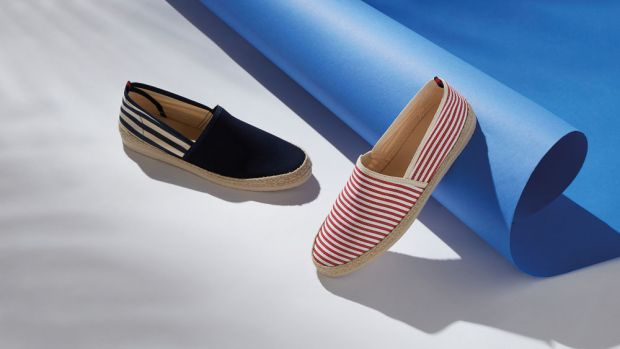 Tips on choosing best shoes for summer: Look for breathable footwear items
For that reason, a mesh design seems to be a good choice as it likely works well for both open-toed shoes and closed-toed shoes. If the shoes are advertised to have an inner lining that helps absorb or wick moisture away from the feet, it can be a big plus as long as it does work.
About the socks, if they are also part of the picture, then what you need to consider here is its materials. You should also choose the items that are able to absorb sweat and moisture like cotton socks, wool socks, or socks made of bamboo fibers, …
Flip flops are not for trekking
Well, it's no doubt that flip-flops are a summer staple. Wearing them on hot days makes us comfortable. But in fact, this type of footwear is not good for your feet health when it comes to trekking or all-day wear or lots of walking.
Flip-flops come with minimalist design and they offer almost no support for our feet. Also, as wearing them, we also need to subconsciously (if not consciously) clench our toes to keep them on that might lead to strain.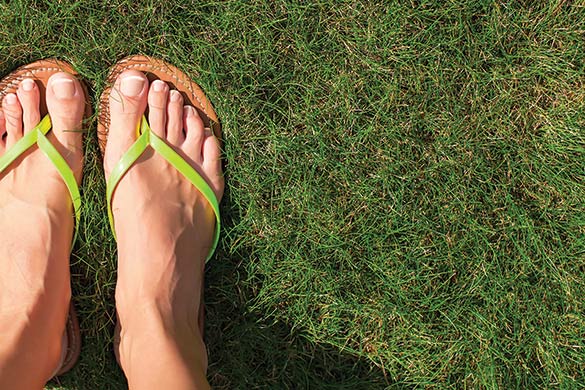 Flip-flops are not for trekking
More importantly, the overall flimsiness of a lot of flip-flop models out there can also leave our feet more vulnerable to rolling the ankle and having a sprain.
However, it doesn't necessarily mean that you should never wear flip-flops. In contrast, this type of footwear can be relatively fine if you just take a walk to the mailbox or to the beach. But when it comes to day-to-day wear or trekking or a long walk, you need to choose types of footwear with more support and security.
It's good to see if they are water repellent shoes
Summer is always a good season for many of us to explore and experience something new. Well, if you find summertime great to go somewhere or just to keep walking through a rain shower, for example, then it might be really helpful to have a pair of water repellent shoes. It will keep you feeling comfortable even when the rain comes.
Don't forget to consider the durability
Summertime means a lot of walking, and of course, it's necessary to get shoes with high durability which will better support you all summer long.
Well, one of the biggest factors that you need to consider to ensure the durability of a shoe is the material of the sole. So, don't forget to take an eye on this detail when you buy your summer shoes.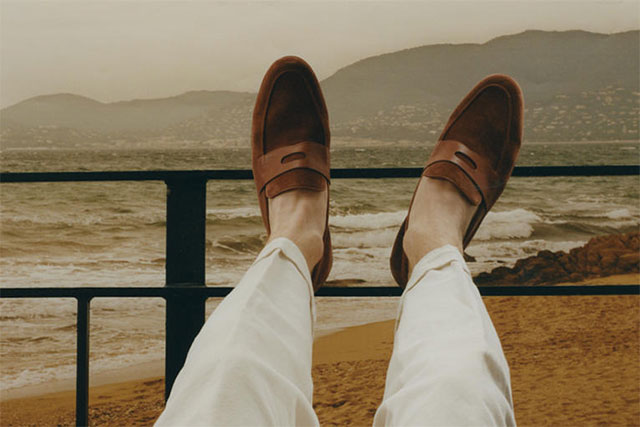 Tips on choosing best shoes for summer: Don't forget to consider the durability
Last but not least, you should also remember that whatever type of summer footwear you choose, you will need a product that provides a good balance of strength, comfort, and flexibility as well so that you will always have great underneath support.
A few mistakes to avoid when choosing summer footwear
Above are some tips on choosing the best shoes for summer, now it's time for us to find out common mistakes to avoid when choosing and buying summer footwear.
Choosing shoes with narrow soles
Shoes with too narrow soles can be quite ugly to look at. But not only that, but too narrow shoes can also adversely impact our feet' health, contributing to problems such as leg joint deformation, for example.
Besides, wearing shoes with narrow soles, might additionally result in ingrown toenails and cause skin irritation. Hence, you should not pick shoes with narrow soles.
Choosing shoes with too long soles
A lot of footwear models these days come with disproportionately long and wide soles. That detail makes the shoes awkward to look at and unsafe and uncomfortable to walk, leaving those wearing them susceptible to tissue and joint diseases.
Using shoes with too long soles to climb up and down stairs seems unsafe, leaving wearers vulnerable to tripping on the steps. Due to that, you should not choose shoes with disproportionately long and wide soles for day-to-day wear.
Most flip-flops have minimalist designs, making them lack arch support.
Choosing footwear that lacks arch support
Some types of summer footwear, especially flip-flops, are comfortable to wear in hot weather and good to look at, but again we have to tell you that they are not necessarily good for our feet health.
This is due to the fact that they have minimalist designs, giving the priority to flexibility and lightweight. That's why they often lack arch support.
Arch support, in fact, is very important for our feet' health. It distributes our weight in a healthy manner and helps protect us from unnecessary injuries. So, when you go picking your summer footwear, make sure that you will get them with good arch support. Your feet and body as well will thank you for doing this.
Choosing shoes that made from unnatural materials
On summer days, it's advisable to use shoes that are made from natural materials like textiles or leather.
Wearing fake leather shoes in hot weather can be not good for the health of your feet because high temperatures can cause various chemical components to interact with your feet skin.
Moreover, this type of shoe also has poor foot ventilation that can result in problems like fungal infections, chafing or lesions. So, it's better to choose summer shoes and footwear made from natural materials instead of fake weather, for example.
Conclusion
Recently, we learned about tips and things to avoid when it comes to choosing the best shoes for summer. After all, the most important thing that we want to tell you is that choosing the right shoes is so crucial, not only for your feet' health but also for your flexibility, your comfortability, and your style as well. The right shoes mean a more enjoyable summer. That's why it's always necessary for us to carefully choose the best and the most suitable shoes to wear. Well, that's all for today's article. In the end, we hope that all the tips and things listed above in this article are helpful and valuable to you one way or another.
Cre:
idahofoot.com/blog/tips-for-healthy-comfortable-summer-shoes.cfm
ieureka.net/choosing-your-shoes-this-summer.php
baabuk.com/blogs/stories/how-to-choose-shoes-for-the-summer
brightside.me/inspiration-health/10-mistakes-we-make-when-choosing-summer-shoes-356060/