Central, Eastern U.S face with wintry mess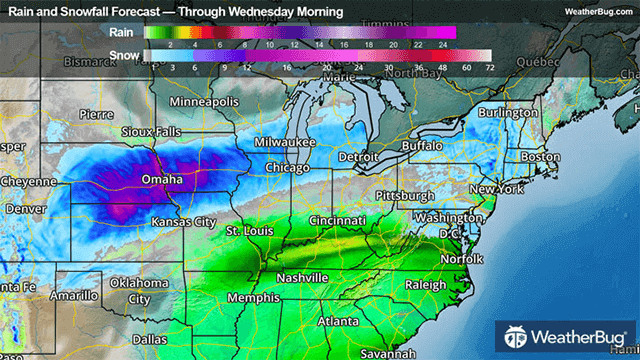 it is predicted that a complex winter storm is coming with a wintry mess to the central and eastern U.S. It can also bring in another round of wintry precipitation by the end of this week
It is predicted that a complex winter storm is coming with a wintry mess to the central and eastern U.S. It can also bring in another round of wintry precipitation by the end of this week.
Low pressure is stretching from the south-central U.S to the middle of the Atlantic and Northeast. For the southern fringes of this low pressure, the shower is pouring from the southern Plains into the Tennessee Valley and Southeast and maybe within a few gusty thunderstorms. Whilst, the central Plains, Upper Mississippi Valley, Midwest, and Great Lakes see a wintry mix of snow, sleet, and freezing rain. 
The heaviest snowfall of 3- 8 inch will happen from the central Plains into the Midwest and Great Lakes. Northern Missouri and northern Illinois into Ohio, Pennsylvania, and Maryland will get a thinner ribbon of ice but slippery.  Amounts of ice could be from a light glaze to a quarter-inch of ice. 
Winter storm warnings and winter weather advisories are given and predicted to cover from most of Nebraska and northern Kansas all the way east to the Northeast. This includes Omaha, Neb., Des Moines, Iowa, Chicago, Milwaukee, Wis., Indianapolis, Cleveland, Washington, D.C., Baltimore, Philadelphia, and New York
On Wednesday, a second low-pressure system will form in the Southeast which makes snow to the Tennessee and Ohio valleys and southern Mid-Atlantic. There are two scenarios of this weather pattern. If it went farther north, Ohio Valley, Mid-Atlantic, and Northeast would get more snow. In contrast, if it directed to the south, it could be mainly rain. 
With the return of winter weather, the best winter weather advice is to check for road closures ahead of time and plan for bad cases. Remember to keep a snow emergency kit in your vehicle for special cases. That kit should include blankets, water, non-perishable food, jumper cables, mittens, a flashlight as well as an extra cell phone charger.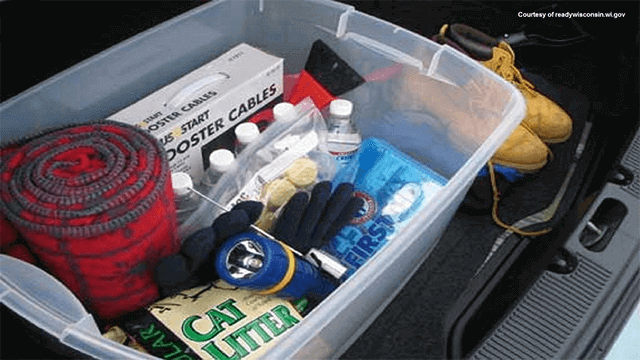 That kit should include blankets, water, non-perishable food, jumper cables, mittens, a flashlight as well as an extra cell phone charger