How about the traditional coldest day of the year in the U.S?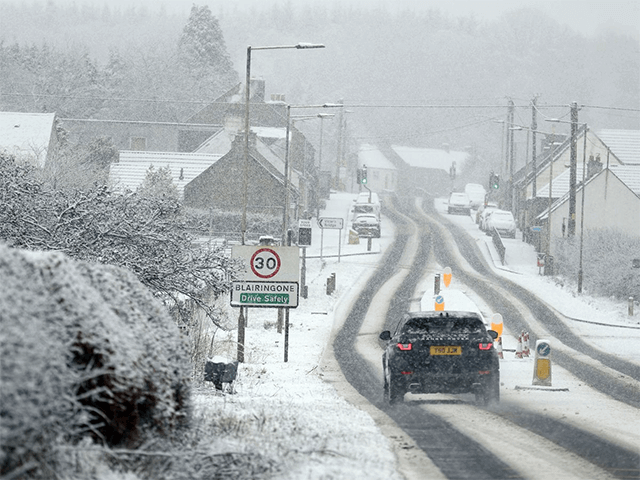 How about the traditional coldest day of the year in the U.S?
All we know that the winter season is the coldest time of the year with snow and gusty winds. Warm Northern U.S also often experience chilly days even snow during those anomalous winter storms. However, not every part of the U.S shivers at the same time in the coldest season of the year traditionally.
Basing on the current climate averages dataset from 1981 to 2010, meteorologists calculate average low and high temperatures for each month and each day. Besides, they also research day or week that on average is the coldest of the year.
It is concluded that for most of the Western High Plains and lower elevations of the West, Desert Southwest, residents here will bear the coldest part of the winter in December to early January. This happens because here has the shortest daylight and lowest sun angle of the year that happens in the first half of winter.
For example, Phoenix typically experiences the coldest minimum temperatures from December 15 to January 1 with the average morning temperature is 44 degrees Fahrenheit (6.7 degrees Celcius). In addition, December and January are also the 5th and 6th wettest months of the year which make daylength shorter as well as remain the coldest winter in these months. 
Otherwise, for the Mountain West (the Rockies, Wasatch, and Sierra) see the most snow of any other part of the U.S. Early Spring, snowpack starts to appear, and then days will get colder in the late December. Therefore, the coldest days of the year are seen in  January or February. 
The coldest days of the year stretch much of the southern Tier from Texas to Florida and Carolinas between the end of December and the first 20 to 25 days of January. Occasional cold fronts from the southern Plains to Southeast also contribute to a later date for their coldest weather of the year.
In contrast, from the middle of January to the middle of February, the coldest days of the year will appear in the remainder of the U.S from the eastern Plains to the Tennessee and Ohio valleys, Great Lakes, Midwest, Mid-Atlantic, and Northeast. This time period coincides with the time of cold fronts, snow accumulation, and low sun angle.
The coldest days of the year in the U.S conclusion above are relative and can change a little bit through each year. However, this information could be also useful as cold weather tips to plan a winter vacation.