Heaviest snowfall in decades in Texas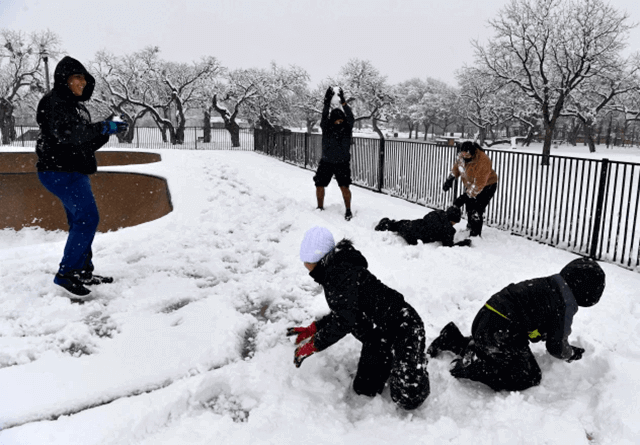 A winter storm caused more snow in Texas than in some areas in decades at the end of the weekend. In detail, Louisiana and Mississippi suffered wintry scenes by Sunday night. 
According to the weather forecast of AccuWeather, snow will stretch a large area from the Northernmost parts of Colorado to Eastern Texas.
Heavy snowfall with 6-9 inches in depth occurred during 24 hours, spread from Lubbock to Abilene and just west of Waco, Texas. It also formed the deepest snow blanket in Denver city, Texas with 11 inches in total.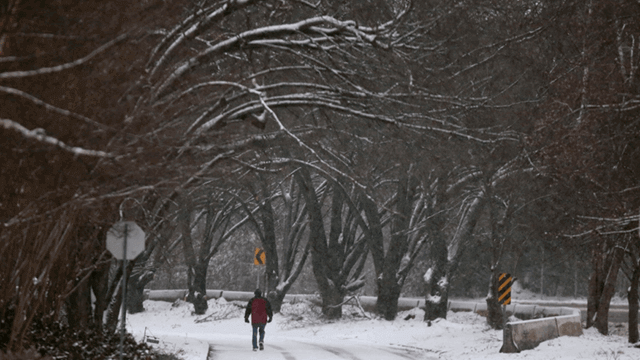 Waco, Texas is recorded to get 4.4 inches of snow on Sunday. In accordance with the National Weather Service (NWS), It is marked the highest snowfall the city experienced since 1982 and the 10th highest 24-hour snowfall total on record.  
Residents of Stephenville also said that they had not seen so much snow in years. In this area, snow is reported 8 inches by Sunday evening.
Winter storm alert from New Mexico and Texas to Louisiana, Southern Arkansas, and Mississippi also are at the height of snowfall over the weekend. 
While the Austin city announced 1.3 inches of snow at Austin–Bergstrom International Airport, in fact, it was reported to be 3-5 inches of snow. This city is also a city getting more snow than Washington, D.C.; Paducah, Kentucky; St. Louis; and Little Rock, Arkansas.
Enough cold air wrapped in behind the storm for precipitation to end with a bit of snow and sleet as far south as Houston.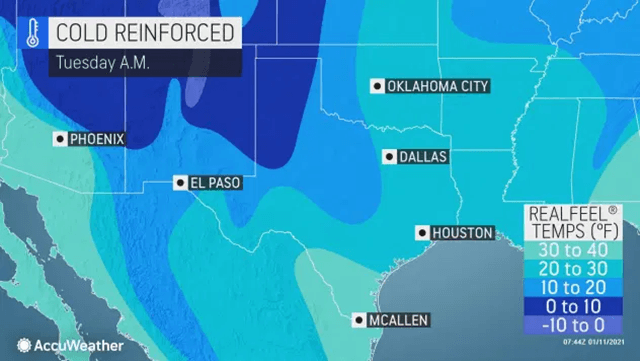 It is forecasted that the below- normal temperature will last long after the storm. However,  by Wednesday and Thursday, the temperature will rise and is expected to range 50 - 60F.
>>> Keep checking back on Goweatherforecast.com and stay tuned to the Weather news.