Crop losses for citrus growers can occur due to Cold snap deep in Texas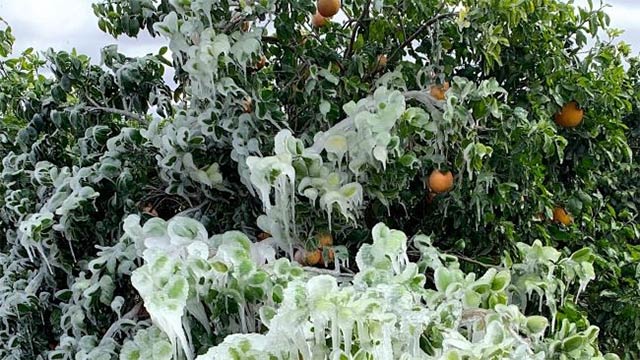 This week, Texas experienced the historic cold snap with brutal winter weather and brought snow all the way to beaches along the Gulf of Mexico. Also, this is leading to headaches for citrus growers at the southern tip of the state.
According to Dale Murden, president of Texas Citrus Mutual, a trade group that represents the interests of citrus growers in the state, he said there were "about 50% harvested to date on grapefruit," when the brutally cold weather hit early this week and was "just beginning to harvest our late Valencia orange."
"Most everyone saw temps of 21 degrees for several hours," Murden, who also is a grower, said. He confirmed that they would lose some of the crops as they saw some ice build up inside the fruit. In addition, if temperatures dip below 28 degrees and stay below that mark for five hours or longer, the fruit that is still on branches begins to freeze on the inside.
Citrus groves in Texas are largely situated in the Lower Rio Grande Valley in parts of Hidalgo, Cameron, and Willacy counties. Several groves are located in Mission, right along the border with Mexico. 
Usually, the weather is warm and suitable for citrus there. As recently as Wednesday of last week, the high temperature in Mission was 85 degrees, which rose by 10 degrees above average for this time of year. However, by Friday, the temperature had dropped to just 43, with a low in the 30s. And then it continued to bottom out with an overnight low of 22 degrees on Feb. 15 as Arctic air continued pushing southward.
Not only the unseasonable cold but also strong winds were causing problems for growers. "The wind was blowing so hard" on Sunday night, Murden said, that "most measures to warm trees up couldn't work."  
April Flowers of Lone Star Citrus, a grower based in Mission, said there are a few different methods growers use to protect crops. Few growers used a micro-jet irrigation system spraying their trees with water prior to the freeze because ice is insulative at 32 degrees, however, this type of system is expensive and not widely used. The best thing they could do was harvest as much as possible before a freeze. 
See also: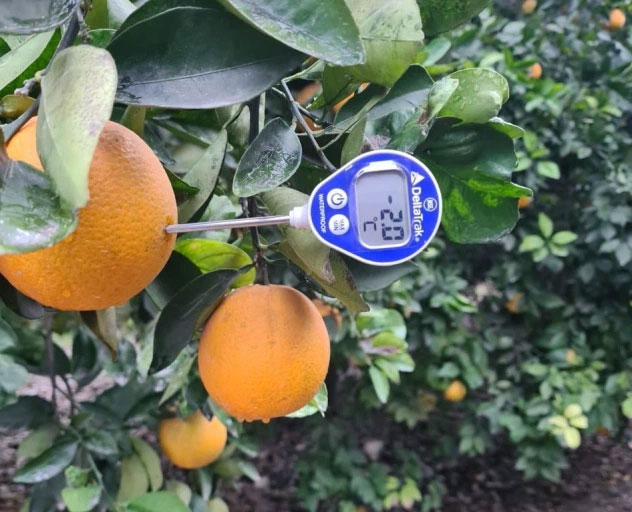 But in Lone Star's case, Flowers said that there were about 15% in 6000 acres hanging on the trees, and that could be lost.
Murden said it is still too early to state crop losses due to the cold snap. However, growers are still concerned as low temperatures are forecast to dip to 28 at night through Friday. Also, he added a clearer picture of the true impact of the storm would be seen in the next several weeks.
Any crop losses that are suffered will come after a weather disaster took a $100 million bite out of the state's citrus industry last July. The industry was damaged hard by Hurricane Hanna in 2020 and made landfall in late July near Port Mansfield, Texas. Murden said the hurricane caused an estimated industry-wide loss of 25%. Lone Star Citrus lost about 20% of its crop, Flowers said.
Though according to the AccuWeather forecast, warmer weather is on the way and above-normal temperatures will return to the Lower Rio Grande Valley by Sunday and into next week as the Arctic air from the polar vortex retreats back to the north.