UK Weather Forecast: Britain to Sees Early Summer Scorcher
Britain could be hit with hot air in early summer, according to the latest long-range forecasts.
Temperatures are forecasted to soar to 19C in Essex, in the southeast of England on Friday, April 2. London could bake on the same day with the temperature of 18, Birmingham in the west could have 17C.
Britain could bake in early summer heat 
Northern regions are likely to be cooler than the Easter weekend, with Newcastle expected to see 10C and the Yorkshire Dales to see 13C.
April is expected to come with warmer temperatures, though there may still be occasional  showers and outbreaks of rain spreading across the whole country.
"This year seasonal computer models and recent climatology are favoring a warmer than average season," according to Brian Gaze, a forecaster at Weather Outlook.
Despite the increased chance of heavy showers and thundery weather in the southern half of the UK, precipitation amounts are expected to be below the average during the second half of May.
Weather Forecast predicted Easter Weekend will be seeing dry and bright weather.
Settle conditions are expected in southern and eastern areas between Thursday, April 1, and Thursday, April 15. During this period, the regions will experience a good deal of dry and bright weather.
"The weather in the northwest will be changeable and unsettled, and there is a slight possibility that some of the wet and windy weather may push southwards into central areas at times, allowing clearer but showery weather into the northwest."
Temperatures are expected to be closer or less than average, with any colder periods likely to be short-lived and mostly in the north.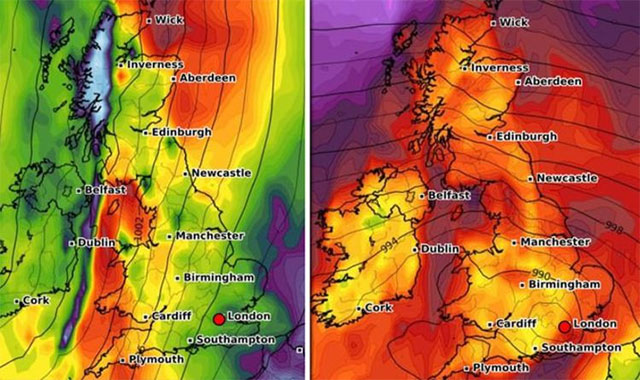 UK Weather Forecast: Britain to Sees Early Summer Scorcher
BBC Weather's long-range forecast from March 29 to April 11 suggested settled temperatures could be seen in April after the cold bursts in March.
The re-build of high,dry pressures brings the weather back to normal by the second week of April, with less wind and rain than usual during springtime.
During the day, temperatures would be close to normal, but chilly and foggy could be seen in the nights.
Read also: