Winter Storm in Pacific Northwest Leaves Hundreds of Thousands Without Power
A winter storm hit the Pacific Northwest, leaving hundreds of thousands of people without power.
The hardest-hit area was Oregon with over 200,000 people still in the dark on February 13th Saturday night.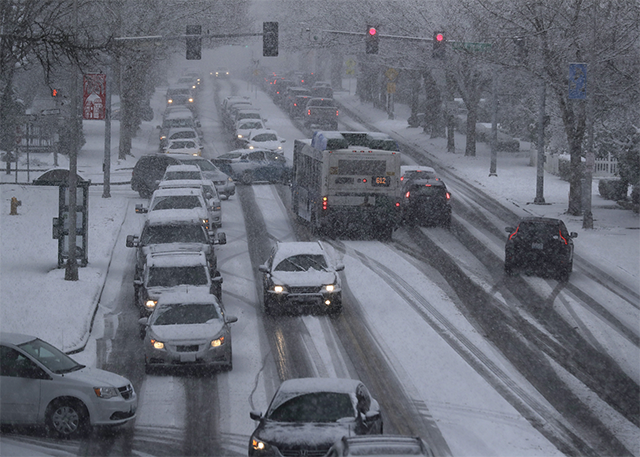 Power cuts in Pacific Northwest due to Winter Storm
Winter storms and extreme cold hit many parts of the U.S. West, particularly homeless communities. The National Weather Service warned of wind chill that can reach nearly 35 degrees below zero over the weekend.
Thus, volunteers were in an effort to ensure homeless residents in Casper, Wyoming was indoors to avoid the wet and cold as much as possible.
Many ice-laden trees fell on power lines and caused transformers to emit blue and orange sparks. 
The ice and snowfall put driving at risk. Oregon transportation officials had to close Interstate 84 in the Columbia River Gorge, and the regional transit agency TriMet suspended all bus and train service in the region.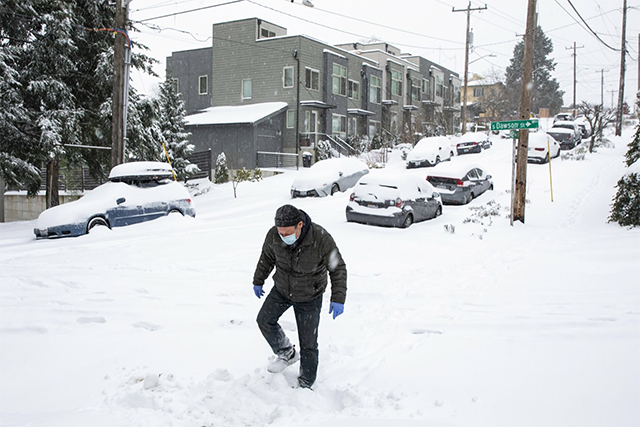 Winter Storm in Pacific Northwest Leaves Hundreds of Thousands Without Power
Police in Salem, Oregon, also warned residents in Marion and Polk counties to watch for downed power lines and falling trees that blocked several roads across the region.
Residents in Washington state were also forcefully hit by the weather with snow falling and freezing rain. 
The Washington State Patrol reported a major crash on Interstate 90 east of Seattle that involved 15 crashes. Three vehicles rolled over the body but clearly, no people were seriously injured.
The heavy snowfall also strongly affects driving conditions in parts of eastern Oregon and southwestern Idaho.
The National Weather Service suggests all three states should brace for another surge of winter moisture that can lead to more heavy snowfall and urban flooding in some areas.
Heavy snowfall created dangerous avalanche conditions in many areas across the Olympic and Cascades mountains, with massive avalanches likely to occur. Payette Avalanche Center officials in central-western Idaho also warned of an increased risk of avalanches in the coming days.
Also read: